Increase fit-for-purpose use of national research infrastructure
Incentivising efficient use of infrastructure
2018 has seen continued increase in the number of new project allocations across all classes. This is partly driven by the increase in available capacity for new projects but also many projects restarting with a new allocation on Māui or Mahuika.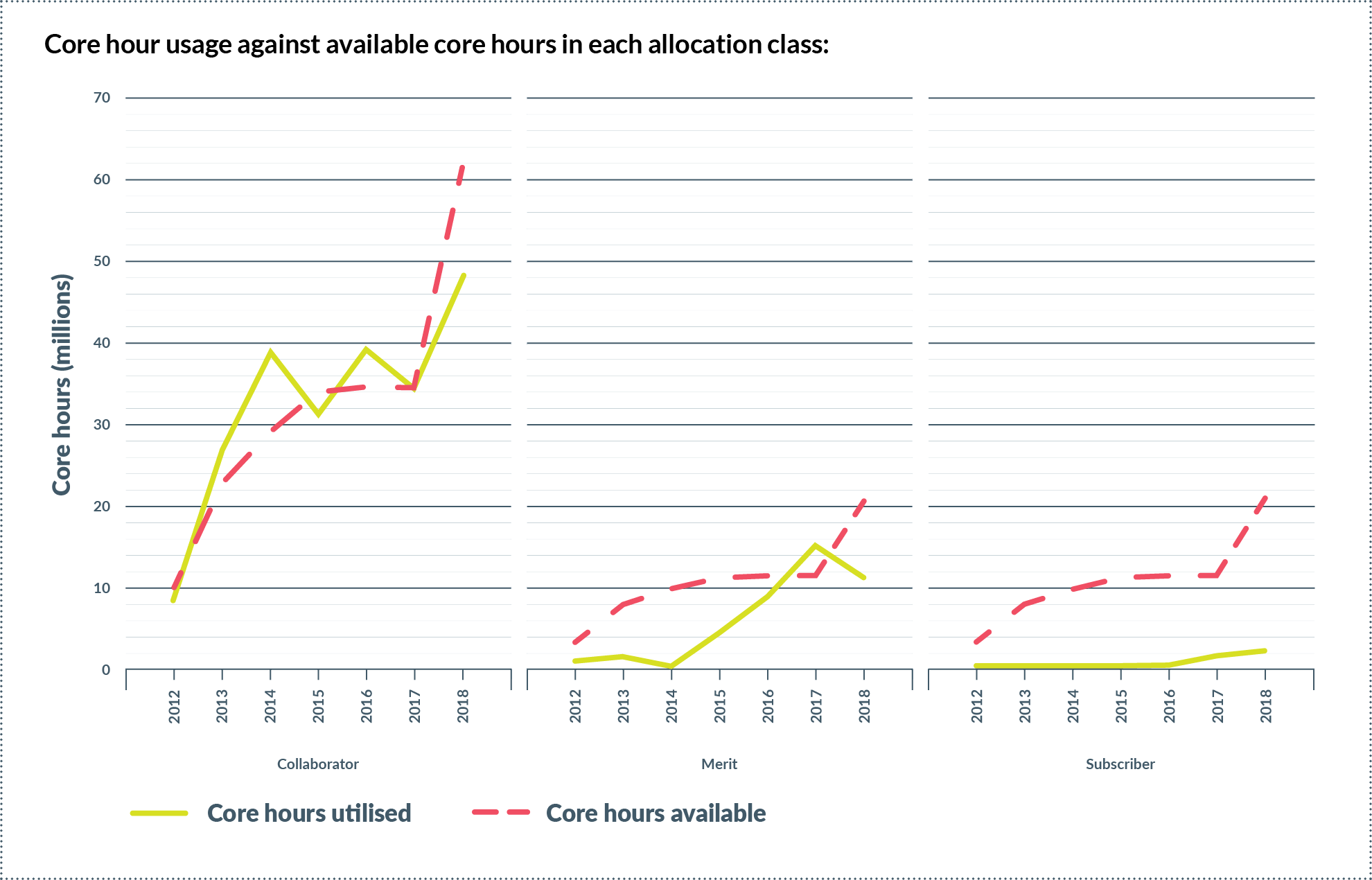 "This project would not have been possible at all without NeSI's support; it has generated substantial benefits for the university and industry partner."
NeSI user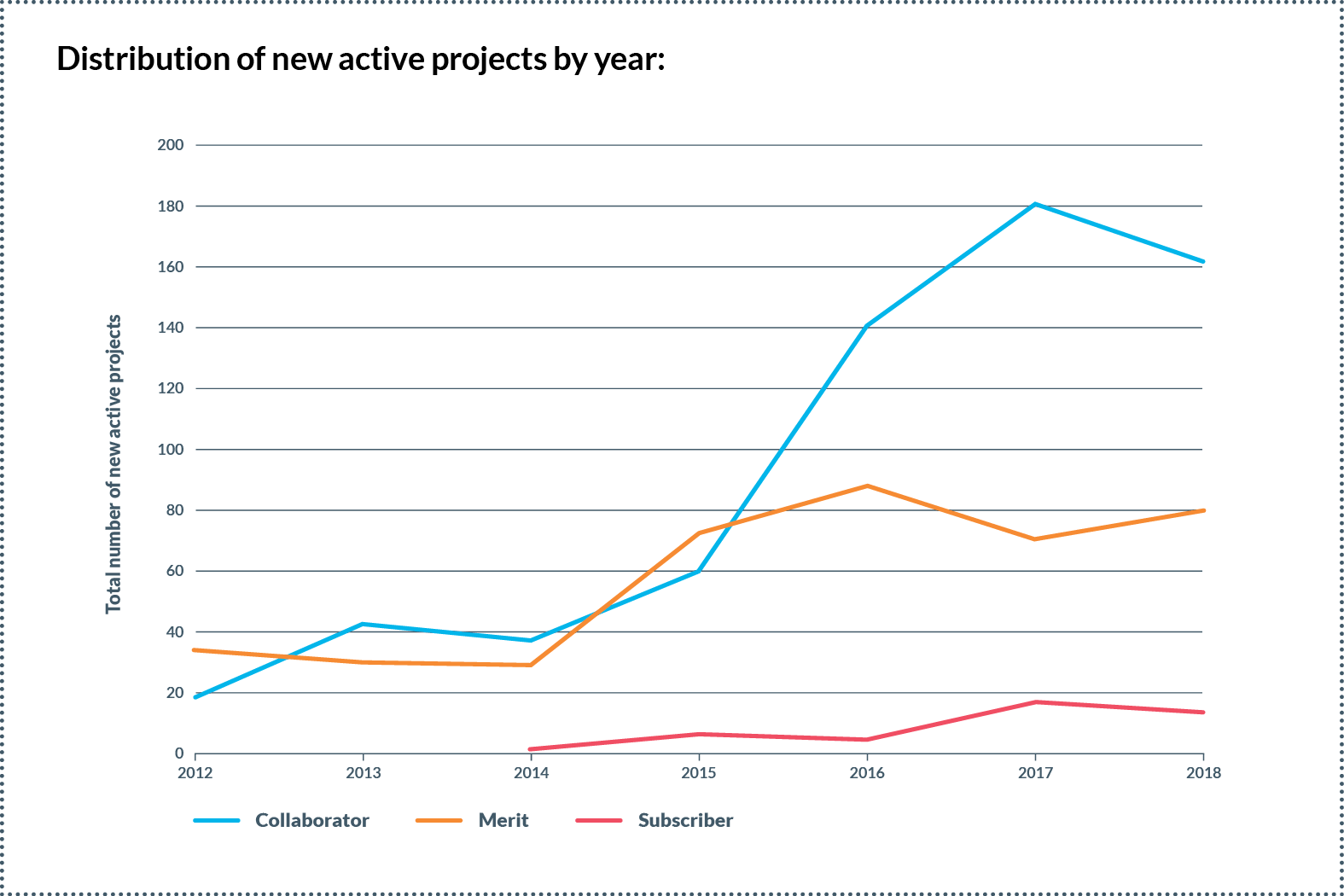 Increased usage - broadening uptake
Usage of NeSI's platforms steadily grew through 2018 and has increased by 20.5% compared to the previous year. This overall growth is very encouraging as usage in the last year was affected by the two major platform migration events, from FitzRoy to Kupe in December 2017 and Kupe and Pan to Māui and Mahuika in September 2018. During these periods there was a noticeable reduction in usage.