Who we are
NeSI Team
NeSI is powered by a high-performance, multi-disciplinary team who are employed at NeSI collaborator institutions (NIWA, the University of Auckland, University of Otago, and Manaaki Whenua - Landcare Research) and empowered to accelerate research outcomes across New Zealand.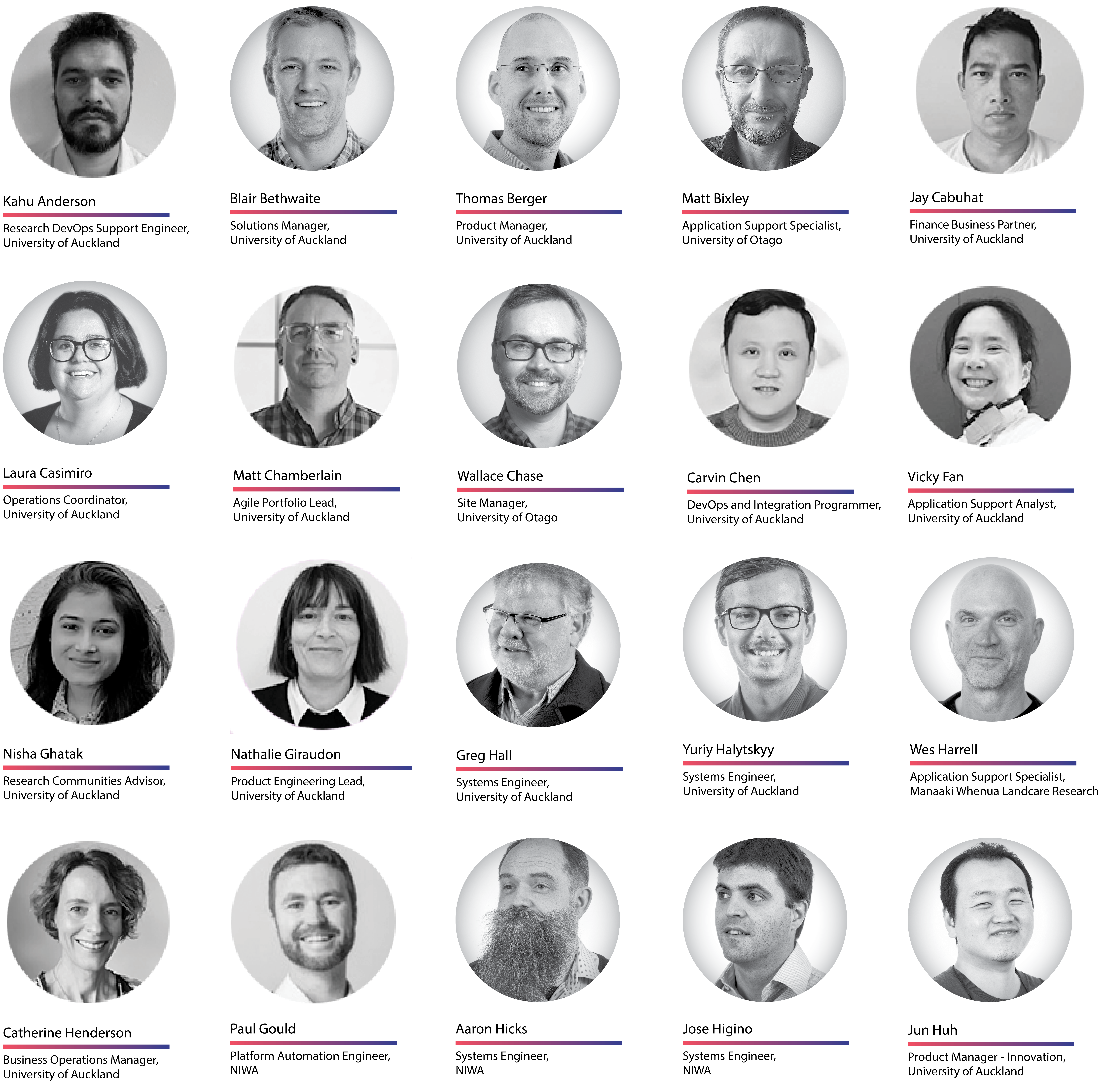 Governance
Board of Directors
NeSI's Board of Directors is comprised of an independent Chair, an independent member representing the research sector at large, and four Directors appointed by NeSI's four collaborator institutions – Waipapa Taumata Rau, University of Auckland; NIWA; Manaaki Whenua - Landcare Research; and the University of Otago.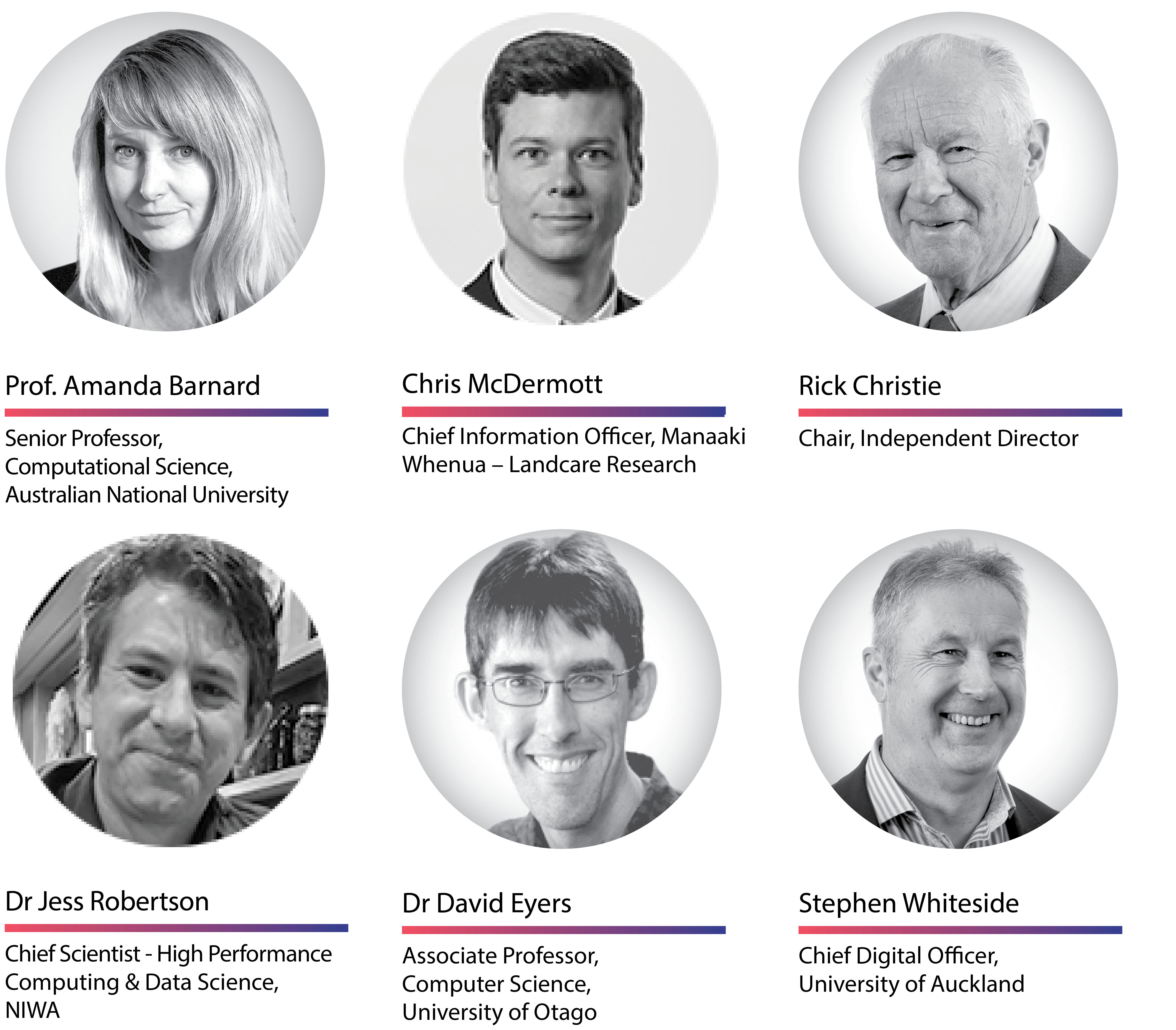 Research Reference Group
NeSI's Research Reference Group is made up of seven research community leaders who provide timely advice and input on strategic and policy matters of interest to NeSI, especially those most relevant to researchers.