Governance
Board of Directors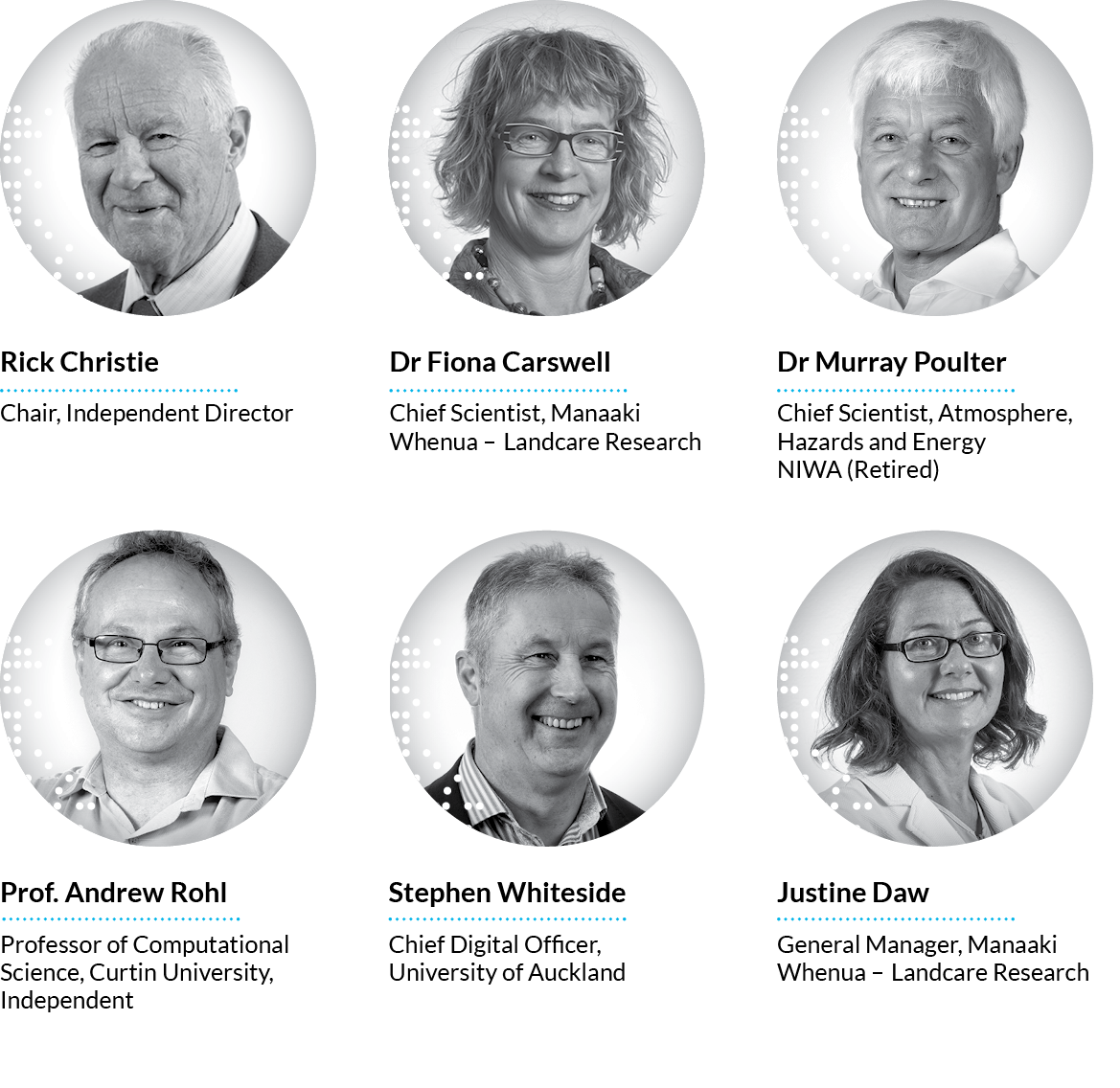 NeSI's Board of Directors is comprised of an independent Chair, an independent member representing the research sector at large, and three Directors appointed by NeSI's four collaborator institutions – the University of Auckland, NIWA, Manaaki Whenua - Landcare Research, and the University of Otago. The Board approves major initiatives and investments, and provides oversight on strategy, policy, and organisational development.
In 2018 the NeSI Board was comprised of the following members:
Rick Christie, Chair, Independent
Dr Fiona Carswell, Chief Scientist, Manaaki Whenua - Landcare Research
Dr Murray Poulter, former Chief Scientist, NIWA
Prof. Andrew Rohl, Professor of Computational Science, Curtin University, Independent
Stephen Whiteside, Chief Digital Officer, University of Auckland
Justine Daw, General Manager, Manaaki Whenua - Landcare Research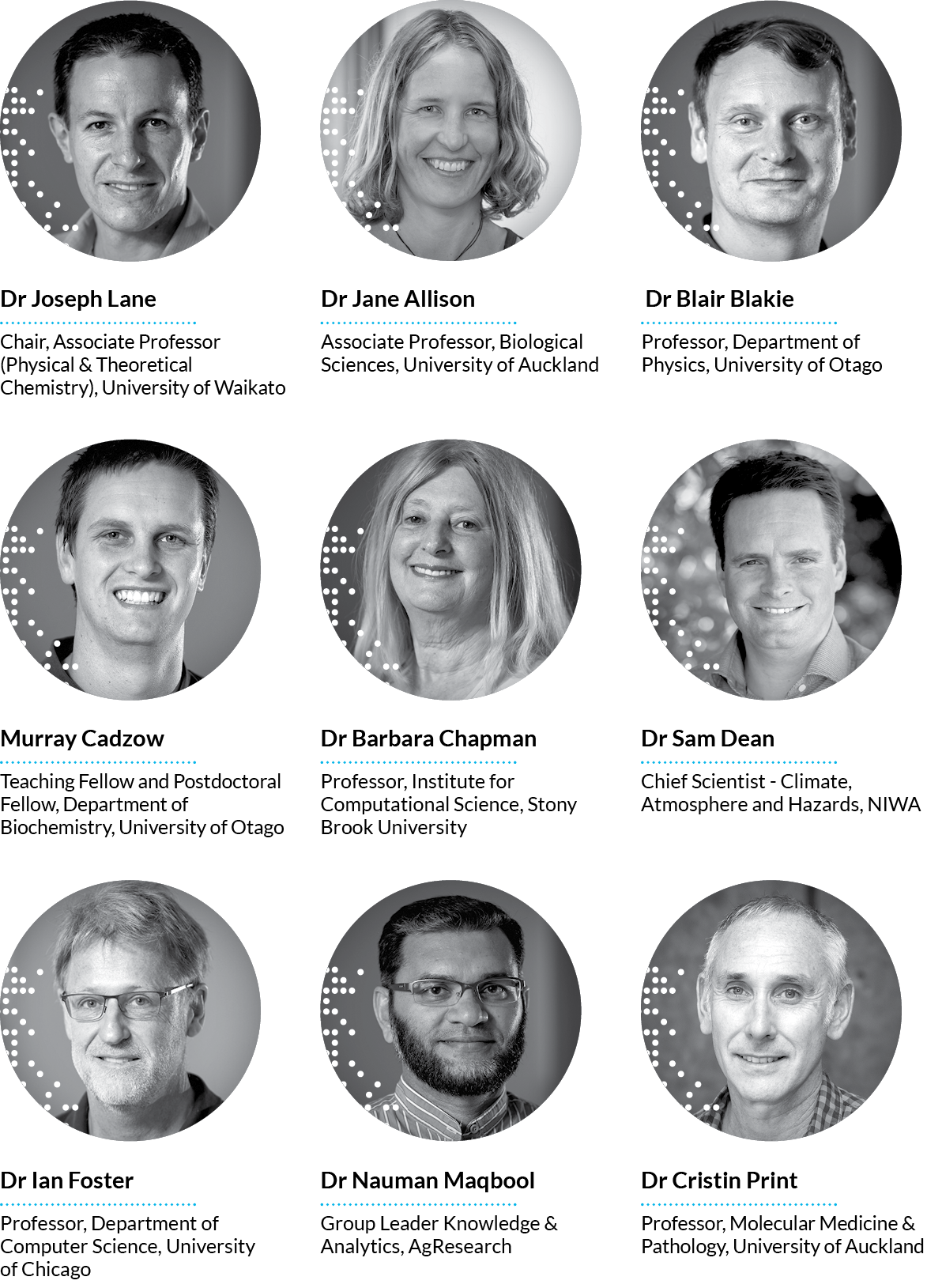 Research Reference Group
NeSI's Research Reference Group is made up of nine research community leaders with strong technical knowledge on the impact of eScience as an enabler of research. The group has a key role in providing timely advice and input on strategic and policy matters of interest to NeSI, especially those most relevant to researchers.
Dr Joseph Lane, Chair, Associate Professor (Physical & Theoretical Chemistry), University of Waikato
Dr Jane Allison, Associate Professor, Biological Sciences, University of Auckland
Dr Blair Blakie, Professor, Department of Physics, University of Otago
Murray Cadzow, Teaching Fellow and Postdoctoral Fellow, Department of Biochemistry, University of Otago
Dr Barbara Chapman, Professor, Institute for Computational Science, Stony Brook University
Dr Sam Dean, Chief Scientist - Climate, Atmosphere and Hazards, NIWA
Dr Ian Foster, Professor, Department of Computer Science, University of Chicago
Dr Nauman Maqbool, Group Leader Knowledge & Analytics, AgResearch
Dr Cristin Print, Professor, Molecular Medicine & Pathology, University of Auckland