NeSI and Genomics Aotearoa celebrate inaugural Metagenomics Summer School success
As part of the NeSI and Genomics Aotearoa partnership to build and diversify digital skill capabilities for genomics researchers across New Zealand, NeSI was pleased to support Genomics Aotearoa's recent Metagenomics Summer School on 10-13 December.
The inaugural event, organised by Genomics Aotearoa and University of Auckland researchers Dr. Kim Handley and Dr. David Waite, aimed to teach the fundamentals of metagenomics data, data management, and analysis. 
Held at the University of Auckland, the school hosted 40 participants for four days of hands-on sessions related to various concepts of metagenomics data management and analysis for genomics research. Session topics included best practices for organisation of projects and data, use of command line utilities, use of command line tools to analyse metagenomics data, and how to do that all in a High Performance Computing (HPC) environment.
"We wanted to host this event as it has been clear to us for some time that these skills are in desperate demand in New Zealand," said David. "We were extremely pleased with how it went, the attendees were enthusiastic and engaged, despite some long and challenging days. The help we received from NeSI was fantastic, and the workshop would not have been as successful as it was without NeSI's support."
Access to NeSI's HPC platform was essential for the event. NeSI team member Dinindu Senanayake attended the Summer School to help attendees get started on the NeSI and to assist Genomics Aotearoa Training Coordinator Ngoni Faya with teaching the introductory sessions on using Linux and the command line.  
"I really enjoyed teaching researchers skills that they can apply immediately to their current projects, as well as introducing them to the ways NeSI resources can support those projects," says Dinindu. "I've since had three researchers followup and request accounts on NeSI, which is a really exciting outcome for everyone."
Feedback from the School's first round of participants has been positive, which has organisers already thinking about next year's edition. 
"I look forward to being involved again," says Dinindu. "From a NeSI perspective, it's a great opportunity to connect with researchers and students in the genomics community, and to help them acquire valuable skills and tools that can help them advance their research projects."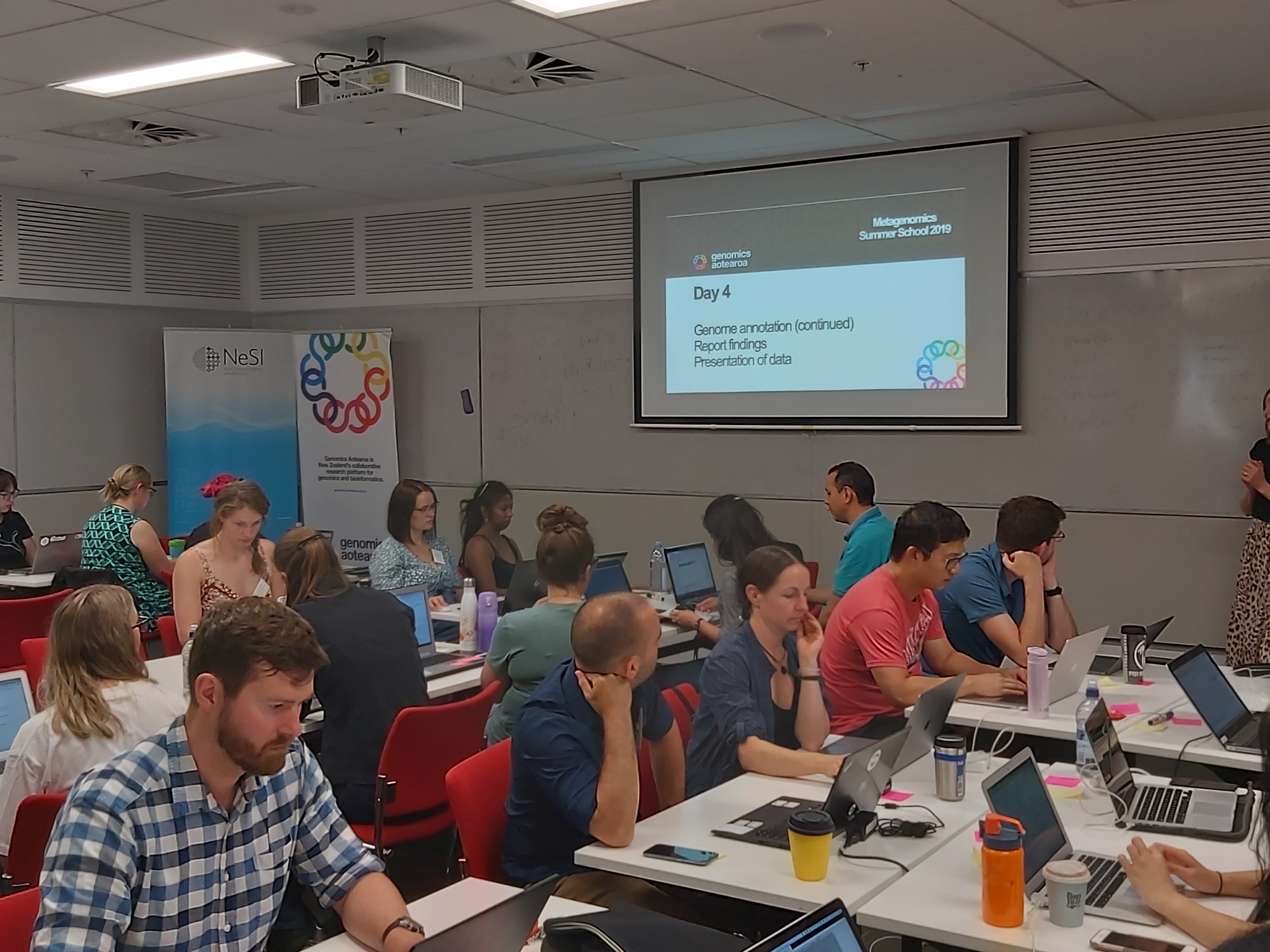 Attribution: 
More than 40 researchers participated in the inaugural Metagenomics Summer School, held at the University of Auckland.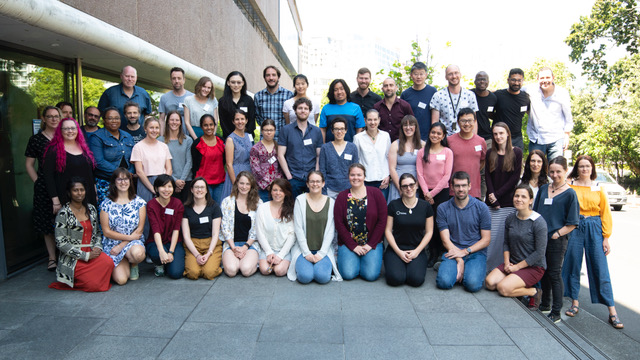 Attribution: 
Congratulations all the participants in the Genomics Aotearoa Metagenomics Summer School! NeSI was pleased to help support the event!