Nooriyah Lohani and Janet Stacey elected to Research Software Engineering Association of Australia and New Zealand Steering Committee
The Research Software Engineering Association of Australia and New Zealand (RSE-AUNZ.) has elected a new steering committee and two New Zealanders, Nooriyah Lohani and Janet Stacey, are among those joining for new terms.
Nooriyah Lohani, NeSI Research Communities Advisor, has been a member of the Steering Committee since day one and is staying on to continue sharing co-chairing duties with Manodeep Sinha, a Senior Research Software Scientist at the Swinburne University of Technology. Janet Stacey, a digital sciences engineer at the Institute of Environmental Science and Research Ltd (ESR), joins the steering committee as its new secretary. 
The other newly elected members include Rowland Mosbergen, Justin Baker and Rebecca Lange. Departing this year are Nicholas May and Heather Perrett.
Below are the nomination statements from Nooriyah and Janet, to help you get to know them better. You can read the statements from all the Steering Committee members here.
To connect with others in New Zealand's RSE community or learn more about ongoing initiatives to build RSE communities in both New Zealand and Australia, visit the RSE-AUNZ website or follow them on Twitter at @rse_aunz.
Also, don't forget to participate in the International RSE Survey - accepting submissions until 14 January 2022!
---
Nooriyah Lohani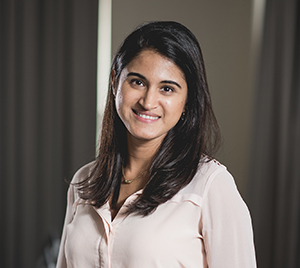 Diversity Statement
As an immigrant Indian woman working to carve out a career in the New Zealand research system especially in computational science, I am sensitive to the challenges faced by underrepresented groups. At the same time, I have benefitted from the opportunities presented to me by supportive communities and unbiased mentors. I have always worked towards creating the type of supportive communities that have helped me, to help others. Building an equitable, inclusive and diverse community together means that we can ensure it is a space where everyone can be heard and thrive – it's a win-win!
Experience
I have completed a Bachelor of Science majoring in Computer science and Genomics, Postgraduate Diploma in bioinformatics and a MSc in Bioinformatics. I am also currently pursuing a PhD, where I am looking at using machine learning models to predict influenza like illness case counts in New Zealand.
After my Masters I spent 5 years working in the Bioinformatics research as an RSE, initially at a cancer diagnostics company and later at a University.
I currently work at NeSI as a research communities advisor, where my role is focussed on supporting research communities in New Zealand. A large majority of our user base are RSE's, hence supporting the work they do is an organisational priority.
My work as an RSE was exciting as it gave me the opportunity to apply new and interesting software to complex scientific problems in genomics. It was during my work as an RSE that I realised the research system did not have a formal place or opportunity for growth for me as an RSE.
What skills will you bring to the committee?
Along with my technical skills, I will bring my enthusiasm, empathy and understanding gained through my experience working as an RSE in various organisations.
What would you like to change through your involvement on the committee?
I would like to see RSE's being recognised for their contributions in research across Australia and New Zealand. I would like to create stronger relationships with RSE communities in other countries to learn from and contribute to the local and global community.
If you have already contributed to the RSE community, please list those contributions below.
As part of the interim RSE steering committee, I have worked with other committee members to contribute to RSE community events (i.e. RSE Workshop at eResearch Australasia 2018, RSE Bof at eResearch NZ, etc.). I participate in interim steering committee meetings to plan RSE community activities. I have worked with Australian and UK representatives to coordinate the NZ chapter of the International RSE Survey and present the findings to various audiences to create awareness of the community. I have co-chaired the RSE AUNZ steering committee since the RSEAUNZ steering committee was first formed in 2019. I have also led the organisation of the first RSE conference in Australasia.
Janet Stacey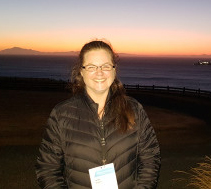 Diversity Statement
I am a woman trying to dip my toes in the waters of software engineering, a sector that still leaves an impression of a pimply white nerdy guy sitting in his mums basement hacking the world. I enjoy sharing my experiences and encouraging a range of gender, sexual and ethnically diverse people to change the way RSEs are viewed by our colleagues. The more diverse voices we can get in the room, the better the outcomes will be of our work. We can do more to mitigate the risk of bias and shape our communication style to promote understanding and acceptance across all cultures. I am looking for ways to actively engage with others to achieve better, safer workplaces and outcomes for all.
Experience
 have worked in research for my entire career (20 years) from a science perspective. I began in medical research before spending 14 years as a technician in the forensic DNA laboratory. Technology in genomics was moving quickly so I retrained as a Bioinformatician and now work as a Digital Science Engineer (2 years). This has involved automating analysis and reporting pipelines, dashboard creation, statistical analysis, and ML pipeline development. I am also an advocate for upskilling others in good data science principles by supervising accelerator and Master degree projects, informal mentorship, data carpentry workshops (I am a badged instructor) and involvement in data science direction and data sovereignty policy development in NZs Crown Research Institutes. My role at ESR leverages experience in service delivery of a product that must be maintained at a high quality due to its real-world consequences and being at the cutting edge of data science policy development.
What skills will you bring to the committee? 
I am enthusiastic and energised with all the ideals of someone fresh out of university but tempered by the experience of working in science in New Zealand.
What would you like to change through your involvement on the committee?
I am enthusiastic to get recognition of the RSE role in science. I want us to be recognised by our industries as key people and have our acheivements noticed and understood as being different from your average scientist. I want to improve communication among organisations to avoid reinventing the wheel and support projects to create long-lasting, well-thought outcomes.
If you have already contributed to the RSE community, please list those contributions below.
I have acted as a member of the organising committee for the NZ-RSE conference held in September 2021.