Community spirit clear at Connect events
Prior to this year's eResearch NZ conference, two new events were hosted the day before as kick-off workshops:​Carpentry Connect and REANNZ Connect. Both were inaugural events and aimed to gather like-minded people either currently involved in the Carpentries or research network communities, or those who were keen to learn more. Both sessions were a great success, and were an excellent way to spark conversations and connections leading up to the main eResearch programme. 
A brief recap of each is shared below:
Carpentry Connect
(recap by Megan Guidry, Research Communities Advisor, NeSI)
NZ's first Carpentry Connect was hosted by the University of Otago and NeSI, and invited people interested or active in The Carpentries to gather together for a community-building day. For the un-initiated, The Carpentries is a global program to teach foundational computational and data management skills to researchers.
At this Connect event, many community members wanted to network with other trainers and support leads from around NZ, as well as get a better feel for what local training events have been run at other institutions. The purpose of this get-together, then, was to break down some of the existing inter-institutional communication barriers and set a precedent for communicating openly and generously during the main conference and beyond.
The day started with a long mingling session where those new to the Carpentries got to ask the community leaders questions. The buzz was fantastic and multiple attendees mentioned that the opportunity to network as a main strength of this event. Following the mingling session, attendees participated in a two-hour improv session. This was meant to remind those present — many of whom are teachers, facilitators, or community builders — that interacting with others and building upon ideas is a craft that is often overlooked or underappreciated. It also was a ton of fun connecting with colleagues in a light and playful way! 
Several participants said they were pleasantly surprised by this portion of the program. One person even said, "This is the most fun I have ever had at a conference!". It was incredible to see 30+ participants let loose, enjoy themselves, and build upon each other's ideas — even if they were totally outrageous. In the words of another attendee the improv session, "it really set the tone for the rest of the conference."
Carpentry Connect wrapped up with an open, large-group discussion. Varied topics like HPC Carpentry and instructor support were touched upon, and attendees also spent some time  brainstorming what training events they plan to host in 2020. The results were captured on sticky notes which will be collated and shared in the near future.
If you have any questions about the Carpentry Connect event, or would like to get involved in New Zealand's Carpentries community (or host a workshop!), contact training@nesi.org.nz or visit The Carpentries website's NZ page.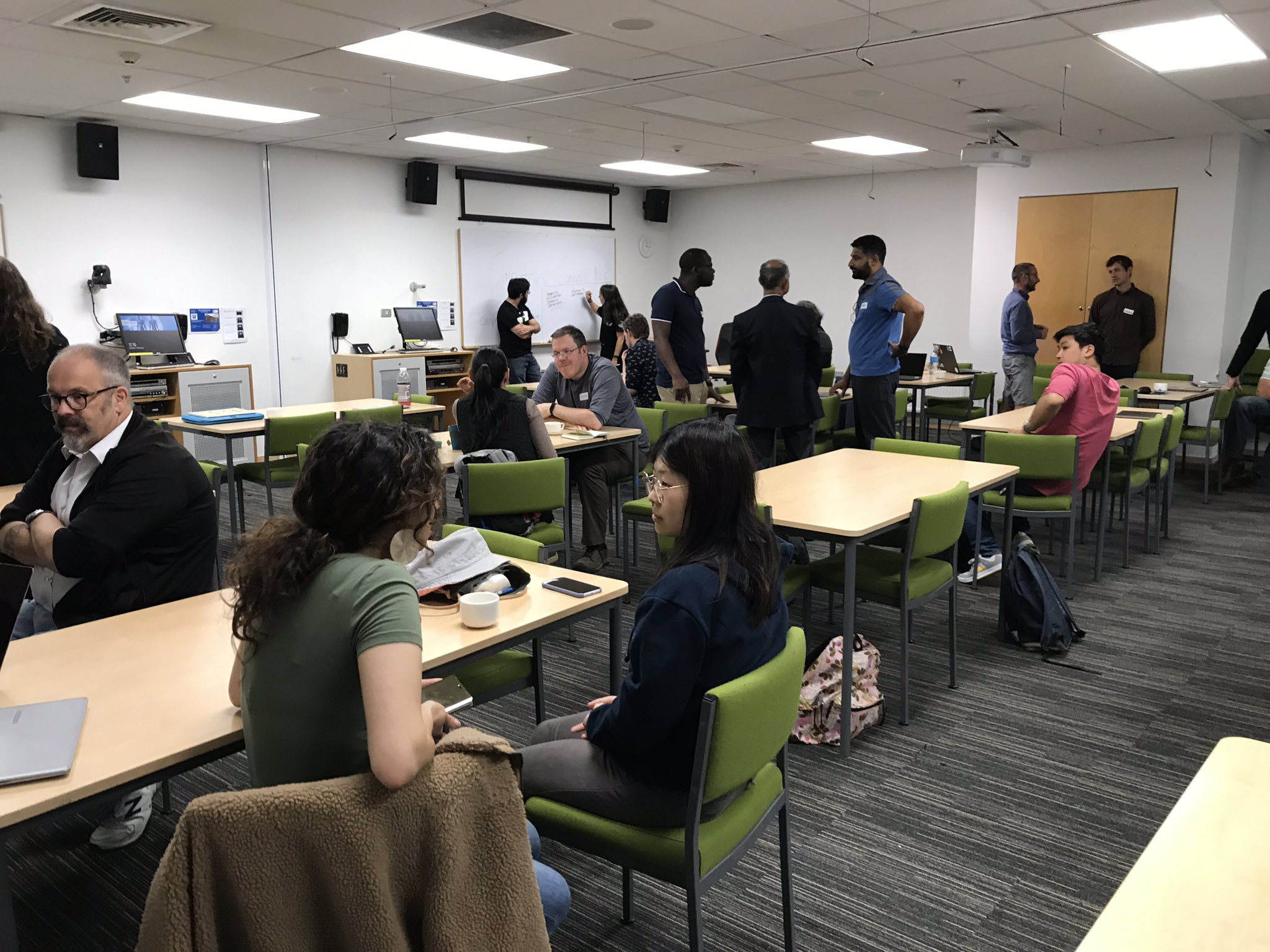 Attribution: 
Participants mingling at the inaugural NZ Carpentry Connect 2020 event.
REANNZ Connect
(recap by REANNZ, as shared in its February newsletter)
Thank you to everyone that came along to the REANNZ Connect workshop on Tuesday 11 February. It was a great day full of interesting discussions, collaboration and the open exchange of ideas.
Carpentries NZ hosted their own Carpentry Connect workshop on the same day, which allowed for plenty of opportunities for the REANNZ team members, researchers and technical teams from both workshops to network with each other and the wider community. A big thank you to Carpentries NZ and The University of Otago for their help setting up and supporting the workshop throughout the day.
REANNZ Connect attendees had great feedback and there was enthusiasm for the workshop to continue on an annual basis, with the possibility to open out the hosting to other members. There were also some great suggestions like holding end-to-end presentations on network problems that people had faced, that demonstrate the solutions they came up with to solve them.
We hope attendees found it enjoyable and useful, and we are really pleased that there is interest in continuing these types of workshops in the future. If you have any feedback, suggestions or would like to volunteer any contributions for future REANNZ Connect workshops, please don't hesitate to get in touch at communication@reannz.co.nz.