Fiona Carswell joins NeSI Board of Directors
New Zealand eScience Infrastructure (NeSI) is pleased to announce that Fiona Carswell, Chief Scientist at Manaaki Whenua - Landcare Research, has been appointed to the NeSI Board of Directors.
As a long-time and active member of New Zealand's research sector, she brings valuable experience and leadership to the NeSI Board.  
"Research is a collaborative enterprise so I'm very pleased to be able to contribute to NeSI's strategies and activities to achieve even greater collaboration through the NeSI Board," she says.
Based in Lincoln, NZ, her role at Manaaki Whenua enables researchers to achieve excellent science and on-the-ground results for some of NZ's most pressing environmental problems. She is a past leader of Manaaki Whenua's Enhancing Biodiversity Portfolio, and for 10 years she ran the 'Emissions-Biodiversity Exchange for the 21st Century' programme (EBEX21), a natural regeneration programme for landowners wanting to grow new forests for carbon sequestration and biodiversity gain.
Her personal research is in carbon accumulation during indigenous forest regeneration and potential trade-offs with biodiversity gain. She has a PhD in Environmental Plant Physiology from the University of Edinburgh and a master's degree in Botany from the University of Auckland.
NeSI's Board of Directors is comprised of an independent Chair, an independent member representing the research sector at large, and three Directors appointed by NeSI's four collaborator institutions — the University of Auckland, NIWA, Manaaki Whenua - Landcare Research, and the University of Otago. The Board approves major initiatives and investments, and provides oversight on strategy, policy, and organisational development.
NeSI's Board is currently comprised of: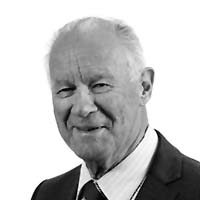 Rick Christie, Independent Chair

Prof. Andrew Rohl, Independent, Professor of Computational Science, Curtin University

Dr. Murray Poulter, former Chief Scientist, NIWA

Stephen Whiteside, Chief Digital Officer, University of Auckland

Dr. Fiona Carswell, Chief Scientist, Manaaki Whenua - Landcare Research