Critical behind-the-scenes work draws us closer to launching Mahuika's extension
We are entering the final stretch to deliver expanded capacity and capabilities for the Mahuika cluster. There are still a few key pieces of the puzzle to place, but over the last few months, we've made significant progress preparing the new system's setup. This critical yet behind-the-scenes work is an important part of our journey to deliver Mahuika's new capabilities – from additional compute capacity to specialised tools for supporting data-intensive research.
What's been happening?
Much work has taken place behind the scenes to get us to this home stretch. Below is a summary to outline and celebrate this recent work:
March was focused on finalising the equipment's installation at the Greta Point High Performance Computing Facility (we shared some photos of that process here) and initial performance testing. We officially accepted the system from HPE on March 31. 
 
April saw the team finalising a system image and progressing our platform provisioning setup - we're doing this in a way that allows us to keep the operating systems up to date through automation.
 
In early May we began setting up the new software environment and authoring playbooks to document our system configurations, all so we start with the processes and principles that will support ongoing stability and performance.
 
By late May we were able to log in to a portion of the new nodes to begin testing the new system capabilities. 
Next steps
As part of our final preparations for launch, our efforts are focused on:
continuing to troubleshoot some stubborn setup issues,
 
completing more comprehensive internal testing and benchmarking, and
 
onboarding early access users to run their applications on the new system, and identify any remaining issues prior to a full launch.
We'll continue to keep you updated, especially once we get closer to having a production-ready system for all researchers to access.
If you have any questions, reach out at any time to support@nesi.org.nz.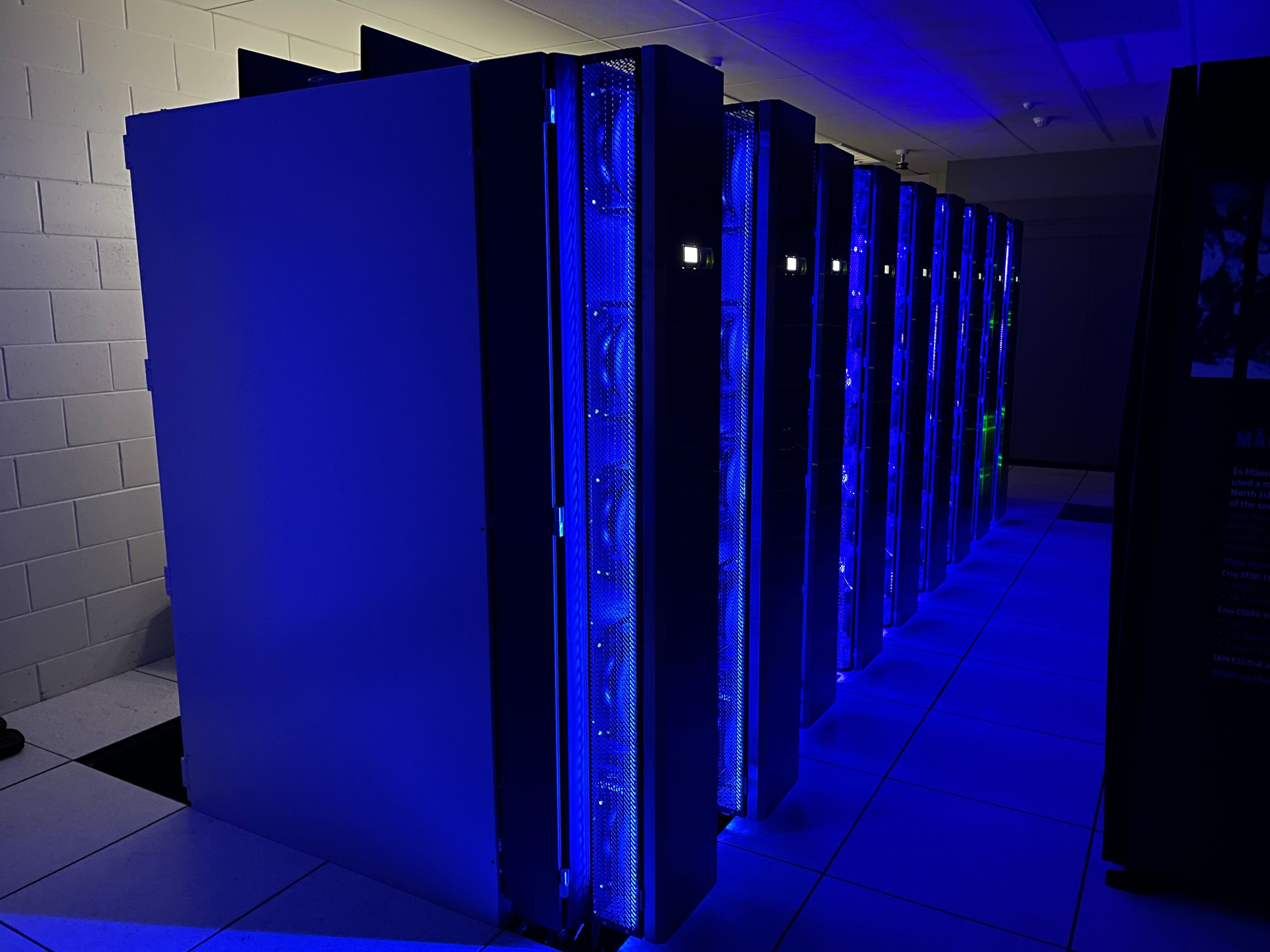 Attribution: 
A view of the new racks expanding the capacity and capabilities of the Mahuika cluster.