New addition to the NeSI Team: Welcome Jehferson Mello
Please join us in welcoming the newest member to the NeSI team! Jehferson is an HPC and Cloud Systems Engineer, and based in Wellington at NIWA.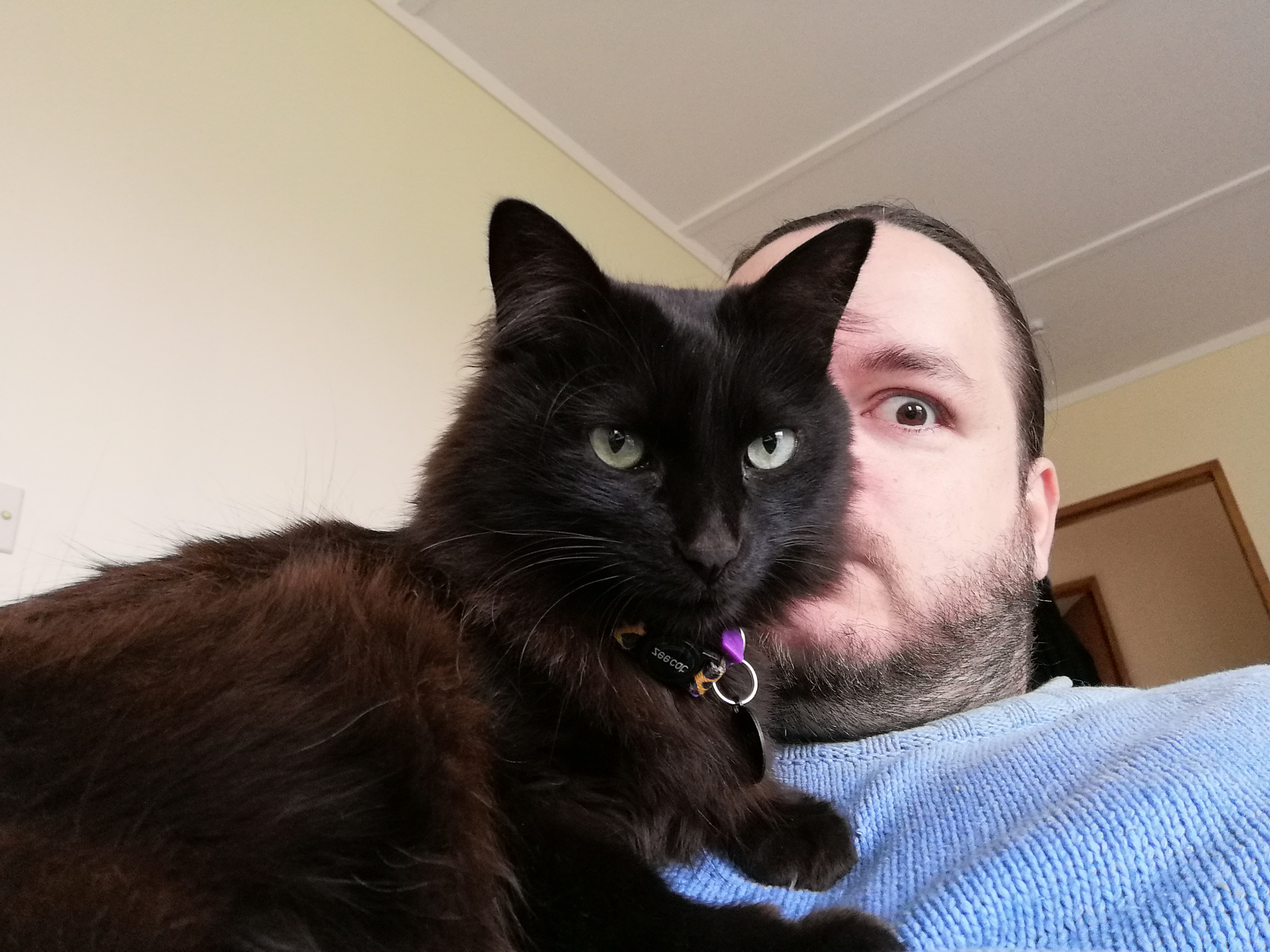 Jehferson Mello
Before joining NeSI, I was working for a startup in the volumetric video space. Came in as an application developer and just kept piling on hats, by the time I left I was managing a whole lot of different things, which was exciting on its own. Ultimately, though pretty cool, volumetric video is still a kind of vain shiny bauble sort of thing and within NeSI, I'm looking forward to, ultimately, contributing to more "grounded" issues. I'm also generally interested in the HPC world so... uuuhh, yes... show me the big computer thing, I want to see all of the blinky lights.
I've been in NZ with my wife and two furry children (pictured: 1(ONE) furry child) for just over 4 years and we're both loving it. Outside of nerding out over computers and playing video games, I AM also trying to trick myself into actually learning how to play the bass at least a tiny bit, it's uuhhh.... it's a long way off...
Click here to meet the rest of the NeSI Team.