Data science and machine learning in research emerge as top themes at 2019 Science Coding Conference
This September was the first time NeSI hosted its Science Coding Conference at the University of Canterbury in the garden city of Christchurch. The event was held over 2 days (5th and 6th of September) and a full day of workshops the day before (4th September).
Thanks to our enthusiastic community, we doubled our turnout over 2018's event, hosting 60 attendees this year. We had attendees from many major research communities in New Zealand including Universities (University of Canterbury, University of Auckland) and Crown Research Institutes (ESR, Manaaki Whenua Landcare Research, Plant and Food Research, GNS Science, NIWA, AgResearch). 
We were also fortunate to have the University of Canterbury Deputy Vice-Chancellor Research & Innovation Ian Wright open the conference.
The program started off with a joint keynote talk from University of Canterbury Associate Professor Tammy Steeves and computational biologist Roger Moraga, who shared a perspective on the computational needs in the conservation genetics domain and how they relate to those of computational biologists. Tammy and Roger also touched upon the Māori values and considerations they are mindful of when working with taonga species.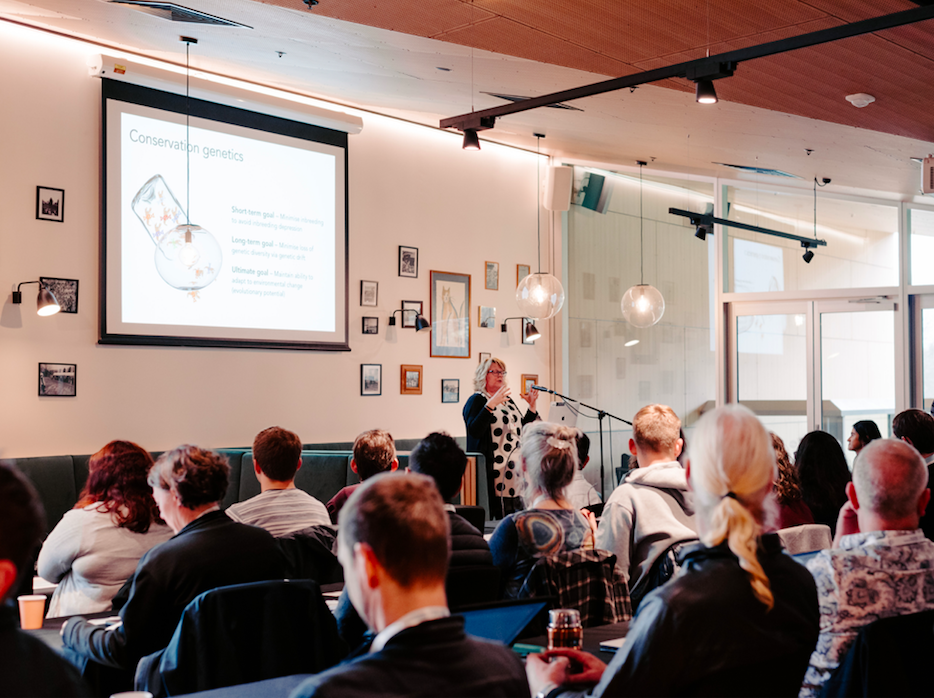 Attribution: 
Tammy Steeves from the University of Canterbury speaking on computational needs in the conservation genomics domain.
The second keynote was given by Dr Céline Cattoën-Gilbert from NIWA who spoke about how her team is using Artificial Intelligance (AI) and high performance computing (HPC) for flood forecasting.
We were fortunate to have three keynotes this year! Our third and final keynote speaker, Dr. Anushia Inthiran, talked about her research in human - computer interaction in medical search patterns.
The other talks included:
an introduction to an initiative to bring together the New Zealand data science community called 'The New Zealand Data science Accelerator'
a live demo deploying containers on NeSI
a framework to publish open code to enable reproducible science
earth systems modelling
and many more interesting talks...
To view the slides from all talks, visit NeSI's Figshare site: 
https://doi.org/10.17608/k6.auckland.c.4659602.v2 
During the event, there were several conversations around the way machine learning is being applied to different scientific applications in New Zealand. 
For example, Alex Pletzer, a member of NeSI's Computational Science team, hosted a discussion with researchers interested in implementing machine learning in their work. It was great to see the interest in this topic, with the majority of conference attendees participating in the discussion. It showed a clear need for a common forum for NZ researchers interested in Machine Learning to share ideas and challenges.
Therefore, to keep the momentum growing around the possibilities of augmenting research practices with machine learning, we encourage you to continue these conversations via the New Zeleand Research Software Engineer (RSE) Slack community channel.
To join (either to contribute or observe):
If you have any further questions, feedback or ideas for next year's event we would love to hear from you! Please contact Nooriyah on nooriyah.lohani@nesi.org.nz.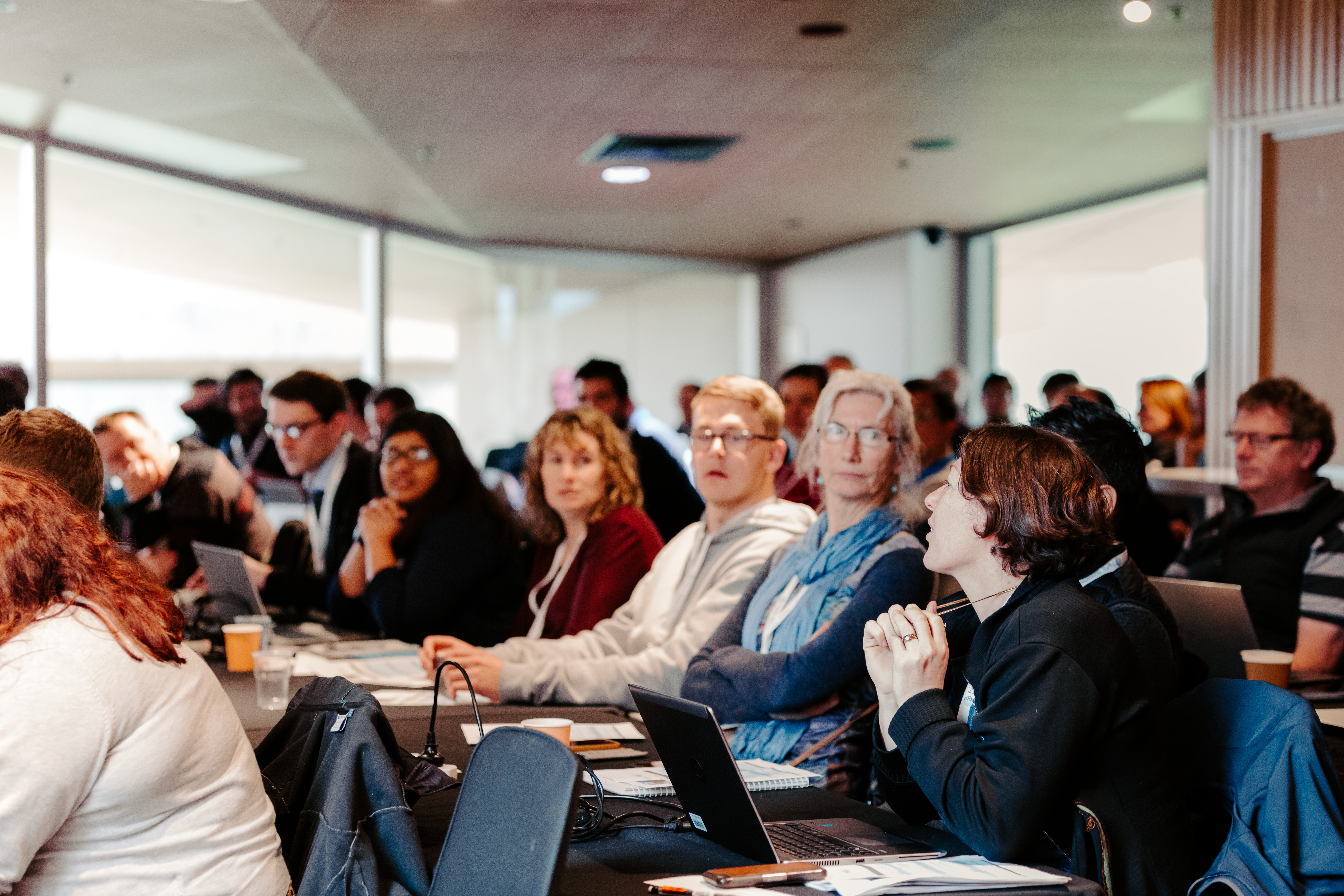 Attribution: 
The 2019 Science Coding Conference hosted 60 participant across a range of New Zealand universities and Crown Research Institutes.