NeSI platforms update: welcome Kupe, farewell FitzRoy
As 2017 draws to a close, NeSI is celebrating the completion of some major milestones in the refresh of its platforms. The NeSI/NIWA team have been working with Cray and its subcontractors to install, test and configure Kupe, which is sited in the University of Auckland Tamaki Data Centre.
Kupe will provide supercomputer services until all NeSI users are moved onto Mahuika and Maui in the new year. These powerful systems -- Maui has a theoretical peak performance of 1.4 PetaFLOPS, and Mahuika 0.3 PetaFLOPS -- will support an expanded community of researchers, providing computing and data services that are state-of-the-art and fit-for-purpose.
FitzRoy
With all FitzRoy users now successfully migrated to Kupe, we are preparing to bid a fond farewell to one of our flagship resources. Once the most powerful computer of its kind in the southern hemisphere, FitzRoy has been an essential tool supporting environmental, weather, marine, climate, and earthquake modelling research in New Zealand for the last eight years.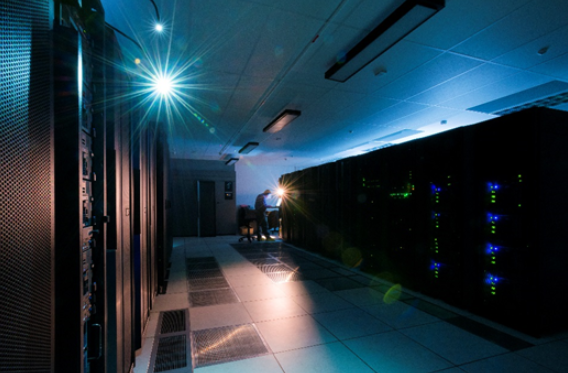 Attribution: 
The FitzRoy system has been in production since 2010.

Kupe
Kupe is a temporary machine for FitzRoy NeSI users, who will eventually move to Maui in early 2018. To ensure the transition for FitzRoy users is as seamless as possible, all data (approximately 5PB) have been copied to Kupe, and more than 100 software packages ported. Following successful benchmark tests and training workshops, users began accessing Kupe on December 1.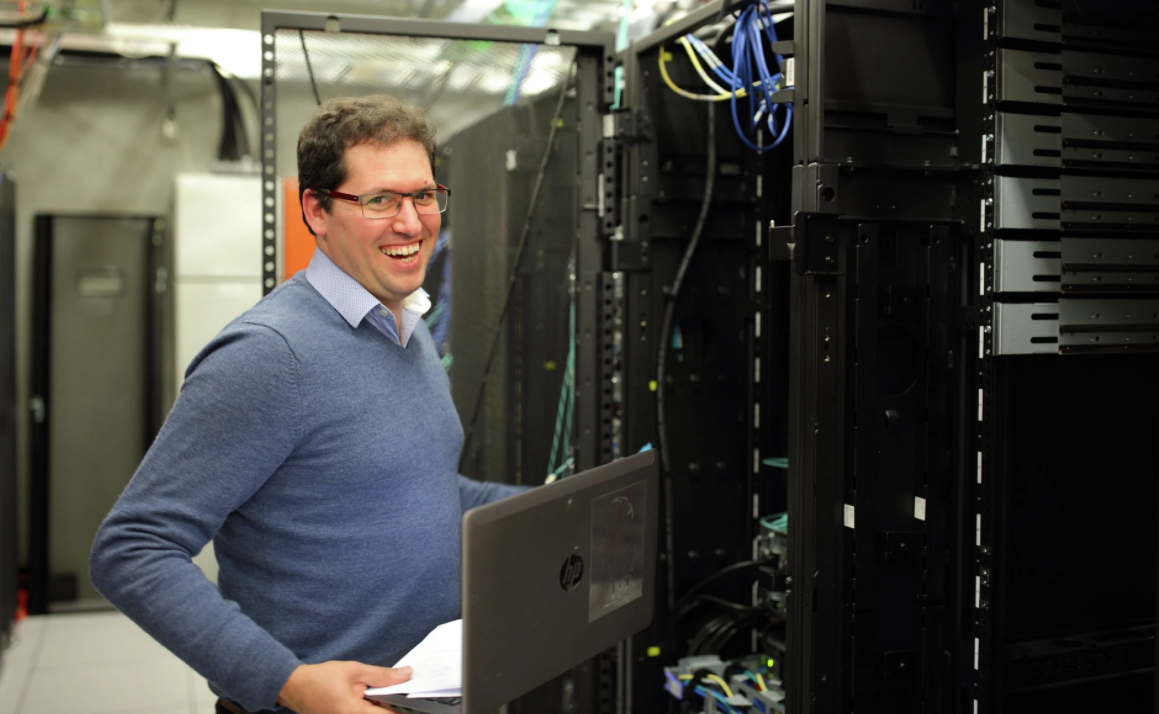 Attribution: 
HPCF Systems Engineer Fabrice Cantos is pictured with NIWA's Kupe system.

Mahuika / Maui
The renovation and upgrade of the High Performance Computing Facility plant at Greta Point is underway and installation of Mahuika and Maui will begin in February. We expect to begin migrating and training users on those new NeSI systems in early 2018.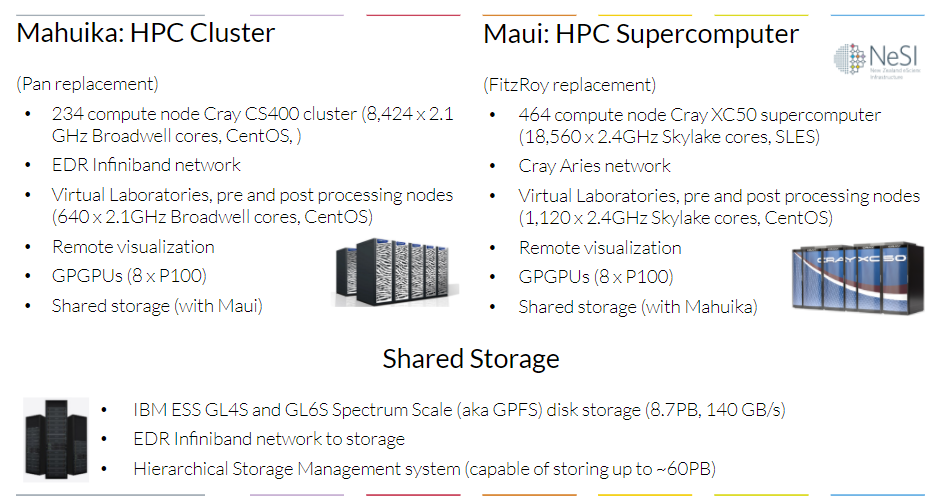 Attribution: 
A summary of some of the key features and capabilities of NeSI's new Mahuika and Maui systems.

Behind the scenes, the support teams have been configuring new software and service layers for improved functionality such as:
a new self-service user website for managing user accounts, credentials, and allocations
a secure "lander" login service with two factor authentication
Virtual Labs
pre- and post-processing compute services
built on new leading edge technologies
All of this work, and the successes achieved to date, puts NeSI in a strong position for finalising installation and welcoming our first users to Mahuika and Maui.
 
January Events: User Training and Q&A
Earlier this year we shared an overview of the new systems' capabilities and benefits to researchers. You can watch the webinar recording here. In January, we will host another status update webinar with members of our technical and management team on-hand to field any questions you may have.
User training will also ramp up next year, to help researchers get started on the new systems and acquainted with the new services. Once dates for these information and training sessions are confirmed, we will advertise them widely. Watch our website or subscribe to our newsletter to stay informed.
If you have any questions about our platform refresh, contact support@nesi.org.nz or visit our FAQs. Tips and documentation for using Kupe can be found here.