NeSI partners with Software Carpentry to expand research computing training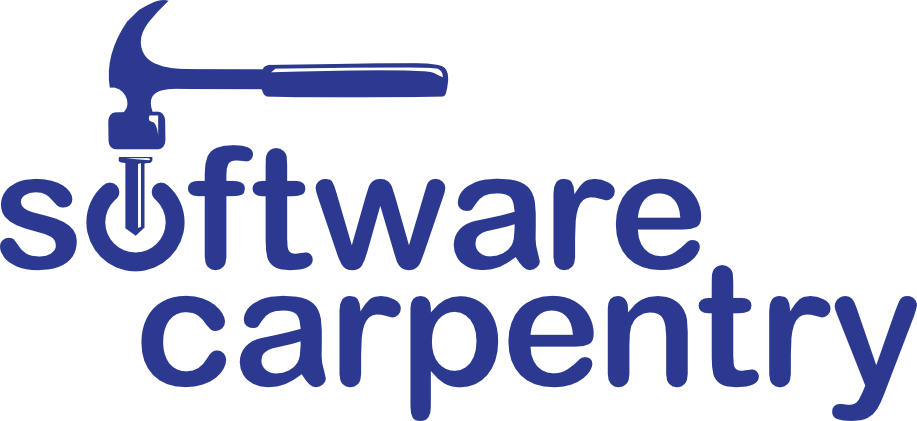 NeSI, New Zealand's research supercomputing organisation, has signed a Platinum Partnership with the Software Carpentry Foundation, a global non-profit organisation that builds communities and best practices for teaching programming and research computing skills. The partnership will support the delivery of more workshops across the country, increase the number of Software Carpentry and Data Carpentry instructors trained in New Zealand, and will strengthen and build local training communities. 
"This is a significant development for the sector and for NeSI as it allows us to be more progressive in our skills and practice training, and also lifts our ability to advocate and support researchers to build communities from the ground up," says Nick Jones, Director of NeSI. "While we have been a Software Carpentry member since 2015, this new level of partnership enhances our involvement and improves our ability to work with researchers, institutions, and other partners to advance research computing skills, capabilities, and infrastructure."
Founded in 1998, Software Carpentry's core curriculum is taught as a two-day workshop to guide researchers through the Unix shell to manipulate data and automate repetitive tasks, the use of version control to track and share their work, and how to build programs that can be read, re-used, and validated in programming languages such as Python or R.
Data Carpentry is a sibling organisation that focuses on data analysis skills rather than programming skills. Both types of courses target graduate students, early career faculty, and "anyone who is accumulating data faster than their training or their community's training can deal with," says Jonah Duckles, Executive Director of the Software Carpentry Foundation.
Organisational partners like NeSI play an important role in supporting the delivery of local training and the development of Carpentry communities, he notes.
"The idea is that NeSI is a catalyst for institutions to discover the ways that Software Carpentry can be broadly beneficial," Duckles says. "We really want to have conversations at the campus level to say, 'What are the needs at your local campus and how can we build a strategy for you to build capacity to meet those needs in an ongoing way?'"
Duckles, who recently moved to Dunedin from the US's Midwest, notes there is additional potential for New Zealand to act as a test bed for refining and expanding Software Carpentry's offerings.
"We're looking towards NeSI having a role in creating some of the more intermediate and advanced lessons, or leading the charge in building those communities and participating in the global communities that want to go beyond the beginner skills," he says.
There is also potential for further developing specialised courses such as Library Carpentry which could energise conversations around the role of libraries in the research data enterprise.
"I think there are some interesting possibilities there with how Library Carpentry is serving libraries, but also engaging libraries so that they can be involved in this kind of skill-building and training – both building communities of instructors and lessons, and running recurring workshops," says Duckles. "NeSI, being an organisation that serves many different campuses, could be a model where you can engage libraries at each campus and get them excited about how they could be a gateway, in conjunction with other research computing groups, to this skills-building and training. That makes NeSI's value proposition of resources, people and infrastructure really valuable in the long-term."
Many of NeSI's staff are already trained to deliver workshops, and have been doing so since 2015, however, there are currently only two instructor trainers in New Zealand – one is NeSI's Research Community Manager, Aleksandra Pawlik, and the other is Duckles himself. To keep pace with the growing demand for workshops, more instructors will be needed.
"These next few years will be important as NeSI identifies how to continue building momentum in this space – whether it's through training more instructors, helping our members and other organisations host workshops, or encouraging our members to become Software Carpentry members as well," says Jones. "We're confident these activities will advance computing capabilities across New Zealand's research system, and we're excited to see how NeSI and New Zealand researchers can contribute to the development of Carpentry's global communities."
Software Carpentry Workshops: A Closer Look
Workshops usually run for two consecutive days, starting at 8:30 am and running to 4:30 or 5:00 pm each day with breaks for coffee and lunch. A typical workshop has 40 learners, two instructors, and a few helpers who assist with answering questions during practical sessions.
The core topics delivered include:
automating tasks using the Unix shell;
structured programming in Python, R, or MATLAB; and
version control using Git or Mercurial.
Participants are encouraged to bring their own laptops so that they leave the workshop with a working set of tools installed and operational. Each workshop's instructors will circulate a list of required software (and installation instructions) on the workshop website well in advance of the start.
Short tutorials alternate with hands-on practical exercises, and participants are encouraged both to help one another, and to apply what they are learning to their own research problems during, between, and after sessions.
No pre-requisites are necessary to attend a workshop. The only truly necessary skill is a desire to become more efficient and effective when using a computer in scientific research.
Contact us if you are interested in hosting a Software, Data or Library Carpentry workshop at your institution.