Queenstown Research Week
Two things were different about this year's Queenstown Research Week. First, it was in Nelson, and second, New Zealand's eInfrastructure partners NeSI, NZGL and REANNZ were platinum co-sponsors of the event for the first time.
1,300 researchers from all over New Zealand and the world gathered for six days in sunny Nelson. They heard from 66 international and 200 top level local speakers, as well as 2012 Nobel laureate Sir John Gurdon. 

There were talks on molecular biology, stem cells and regenerative medicine, cancer biology, drug discovery, heart disease, diabetes and obesity, plant molecular biology, cellular communications, genomics and endocrinology. 

Amongst all that there was also a workshop presented by Anthony from NZGL, Aleksandra from NeSI and Kim from REANNZ, outlining what the three eInfrastructure organisations do and how they support the front-line researchers and academics working in these fields. A big thanks to everyone who came along to the workshop, it was great to be able to meet the end users of the network.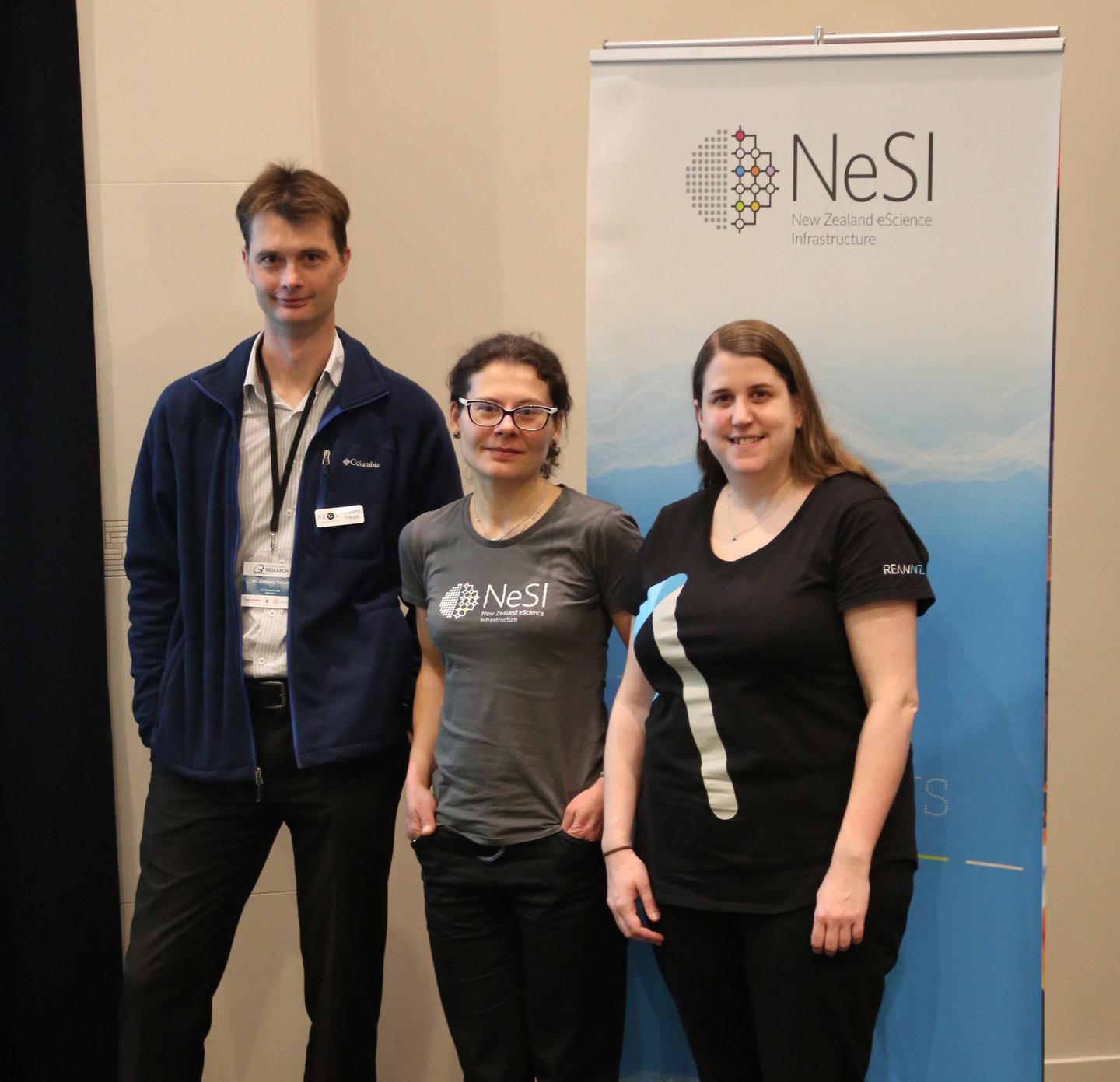 Attribution: 
Anthony, Aleksandra and Kim
We were lucky enough to have a great spot for our sponsor's booth - mid point between the door to the room and the food! Thanks to all the 150+ people who stopped by for a chat and energy boosts in the form of NeSI jet planes and NZGL M&Ms.
We look forward to seeing you again next year, in Queenstown, and if you've missed the Ferg Burgers so much that you don't want to wait until then, NeSI, NZGL and REANNZ are co-hosting eResearch NZ in February. 
The eResearch NZ theme for 2017 is "Shaping the Digital Future; Opportunities for Australia & NZ Science Communities". This theme will guide the following four streams designed to ensure you maximise your time at eResearch NZ:
Abstract submissions are now open and we welcome submissions for lightning talks, presentations, posters, and workshops of work underway or completed within the last year.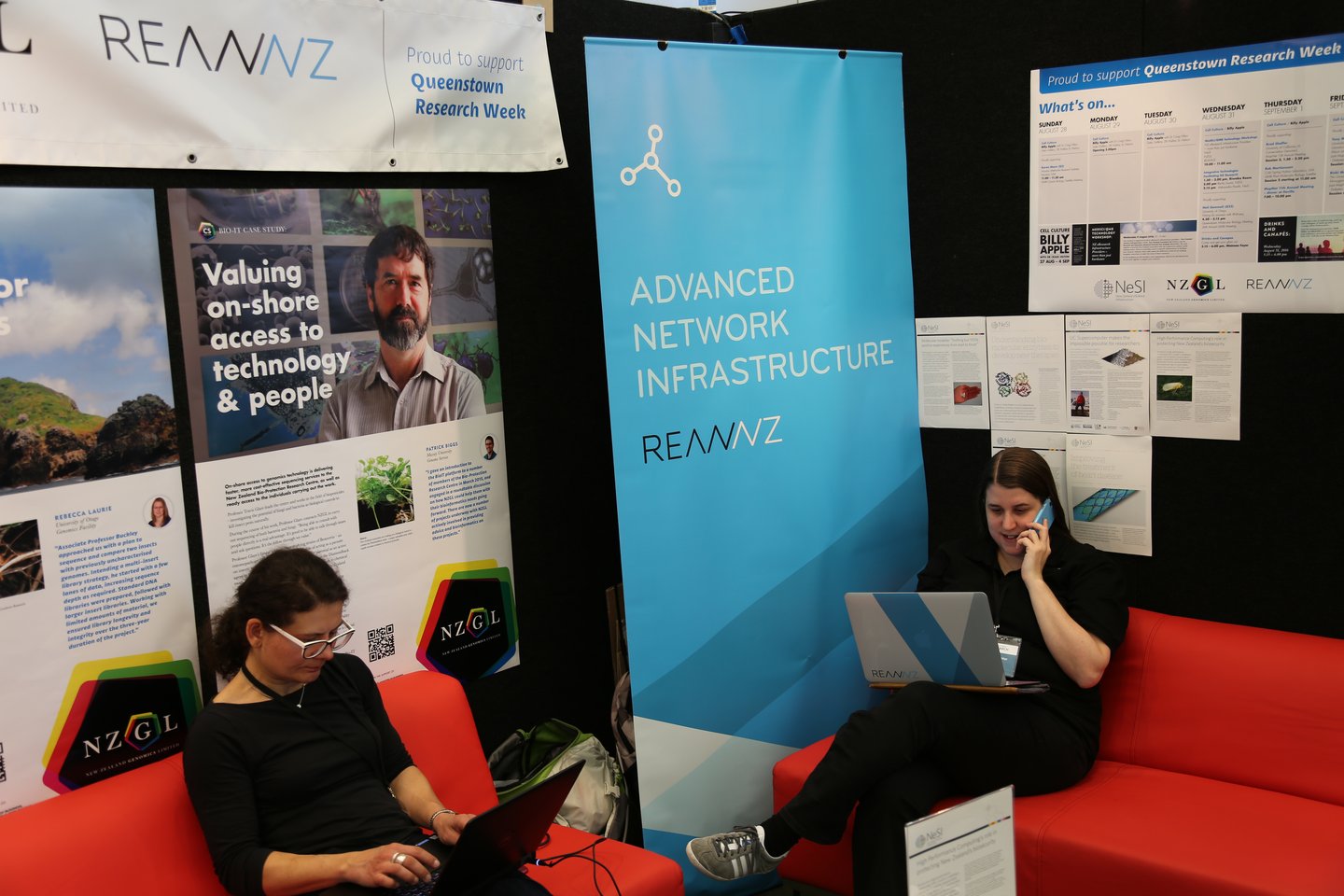 Attribution: 
Aleksandra and Kim hard at work at the fabulous booth