NeSI Annual Review 2019
COVID-19 Essential Service
NeSI remains open for normal business during Alert Level 3 in Auckland and Alert Level 2 outside of Auckland. Our team is working remotely in Auckland and everyone remains available during this time.
NeSI is a supplier of essential services to research teams working on the COVID-19 response across NZ. If you're involved in this work, p
lease get in touch and we will do our best to assist in any way possible.
For more information see: 
NeSI resources and services remain available during Alert Levels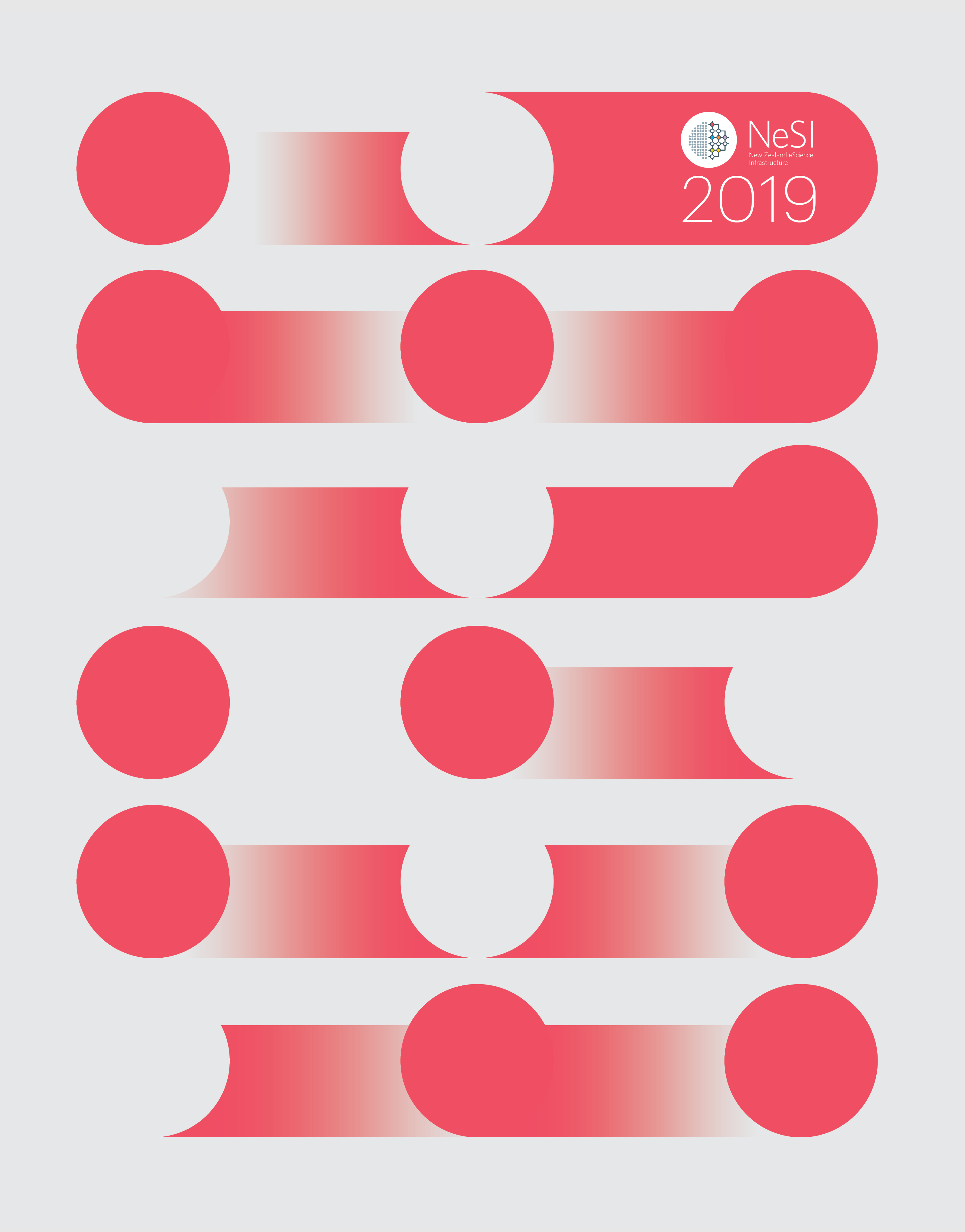 The 2019 NeSI Annual Review cover celebrates the connections between research communities, data, technology, and innovation. The cover design uses a contemporary expression of the Koru to symbolise this relationship and the interconnectivity of its many moving parts. The graphic shapes of the Koru flow into one another representing perpetual movement and the constant evolution of digital research capabilities. Using the Koru as inspiration establishes a firm link between NeSI and Aotearoa, New Zealand.