Webinar: From Cells to Clouds - Fluid Mechanics at Scale
NeSI's next Research Spotlight Series webinar comes from Dr John Cater at the University of Auckland. John has a wide range of research interests spanning from the mechanics of the tiny (micron-sized capillaries) to the huge (atmospheric vortices that are kilometres high), and will speak about using NeSI computing resources to solve problems in fluid dynamics, from sheep stomachs to spaceships. Specifically, John will explain to attendees:
The computational challenges of solving problems in acoustics and fluid motion;
Current approaches for obtaining useful solutions to these problems on human (and grant funding) timescales, and some examples; and
Where to next for computational fluid mechanics?
About the speaker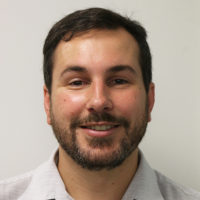 John is a member of the Department of Engineering Science at UoA, where he teaches applied mathematics and computational mechanics. He is also the Engineering Lead for the Auckland Programme for Space Systems, and part of Te Pūnaha Ātea - the Auckland Space Institute, building systems for spacecraft.
Who is this webinar for?
This webinar is for researchers from all domains. You do not need to know Special Relativity or Fortran programming to attend this webinar and we encourage non-computational scientists to listen in.
This webinar is a great introduction to how modelling and simulations can help answer important engineering questions, and why high performance computing is essential for scaling up simulation-based projects.
Prerequisites
No prerequisites required. 
To register for this webinar click here
More Information
If you have any questions or would like more information about this session, please email training@nesi.org.nz.
Additionally, consider subscribing to the NeSI training mailing list to stay updated about future training opportunities.
Event Date:
Wednesday, October 21, 2020 -

13:00

to

13:45