NeSI 2022 Annual Review reflects on a busy and exciting year
We're pleased to share with you NeSI's Annual Review for 2022.
Our Annual Review is an opportunity to celebrate the work we do, the people we work with, and the groundwork we're laying for future directions.
As 2022 came to a close, the NeSI team delivered on a wide array of goals and initiatives, from long-term investment signals with the Crown, through to the delivery of first services with key partners locally and internationally. We also maintained a constant connection with researchers and improved our services to support their research.
Highlights from 2022 included:
A shared approach to building national capability

In 2021, NeSI and AgResearch announced a new partnership to design and deliver a future-focused eResearch Platform. This partnership remained a priority engagement for us throughout 2022. NeSI team members contributed across all workstreams, including platform build, service design and development, migration, and user change management.
For both partners, this platform represents an exciting organisation-wide digital transformation. It accommodates high-performance workloads and research data collaboration, contributes to equitable access to modern computing capabilities, and maximises opportunities for shared investment and benefits at a national scale.
Serving and empowering Aotearoa's research ecosystem
Key investments and service rollouts in 2022 were underpinned by our multi-disciplinary team, deep experience in research support, collaborative culture, and core values focused on supporting research communities. This saw us:  
supporting a broader range of data science approaches
collaborating with technology leaders 
enabling a wider range of communities to adopt HPC approaches
Supporting data management, discovery, and access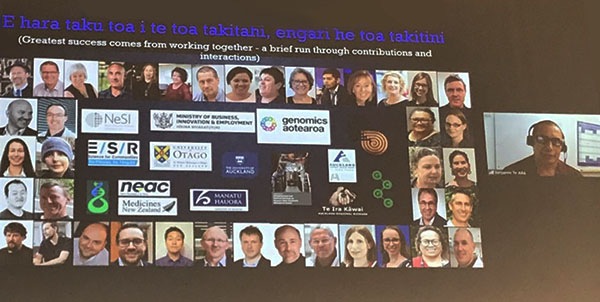 Attribution: 
Ben Te Aika (pictured at right), Kaiwhakatere Rakahau Maori at the University of Otago, speaking remotely at eResearch NZ 2023, showcasing some of the people contributing to the Rakeiora project.
Throughout 2022, NeSI explored new approaches and service models for research data management, and considered how to facilitate easy and secure sharing of data. We also nurtured formative partnerships with Māori, working together to incorporate mātauranga and tikanga Māori into collaborations like the Aotearoa Genomic Data Repository and the Rakeiora Pathfinder Program.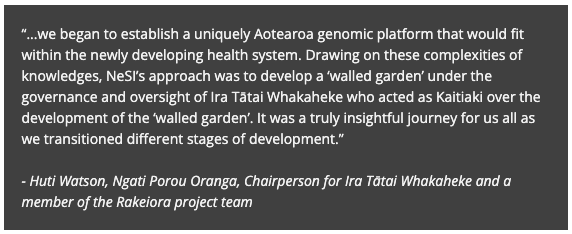 Partnerships across the research landscape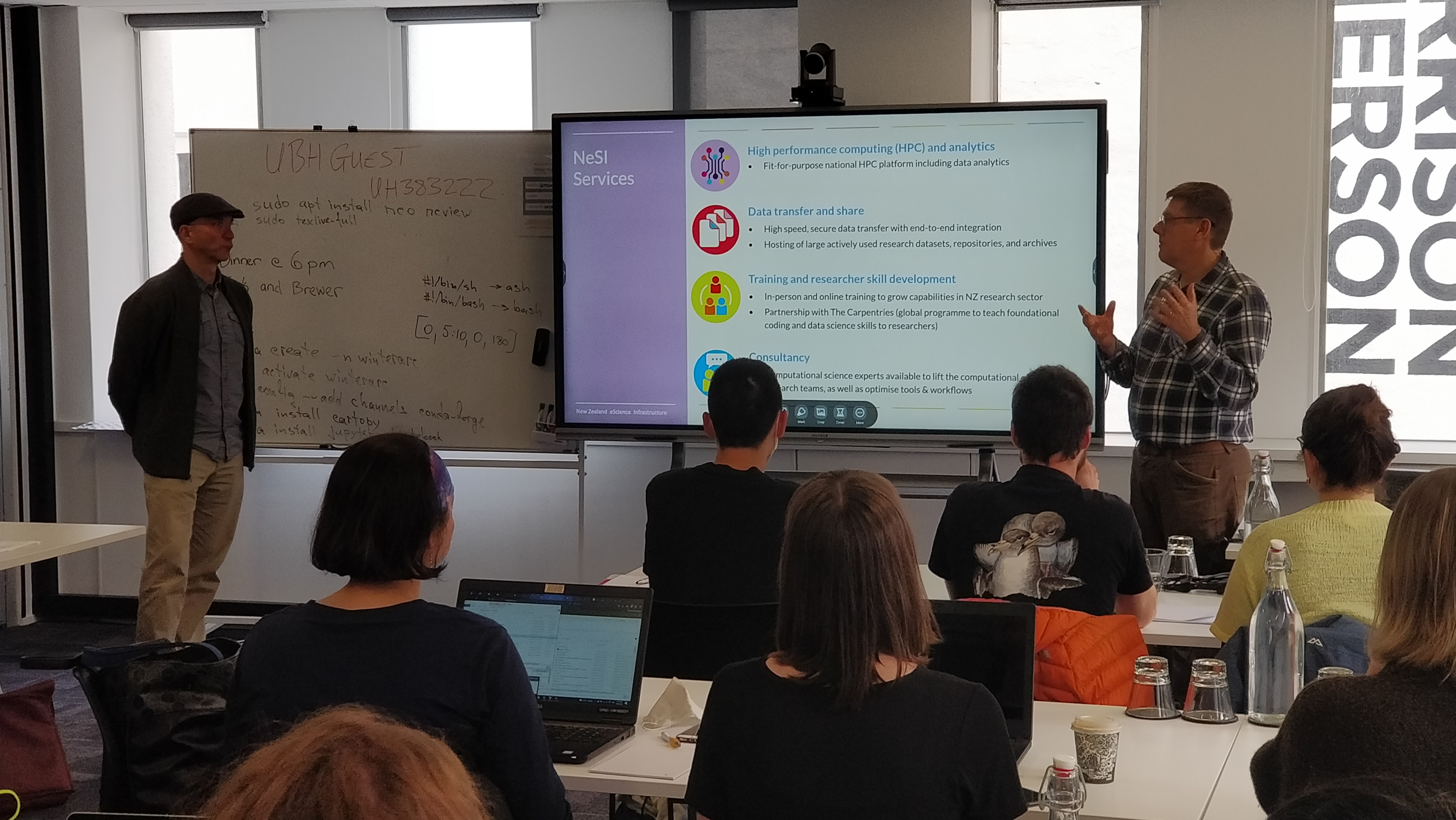 Our partnerships in 2022 continue to support NeSI's future-focused approaches to supporting national research priorities and collaborations that reach across research institutions. Examples include:
Contributing to digital research leadership kōrero
Connecting with data and software communities
Co-designing and delivering capability-building initiatives
NeSI has always focused on building out a healthy ecosystem of opportunity for research in direct partnership with researchers, research teams, and research institutions. The breadth of actions and impacts we are involved in across the science system speaks to our ambitious programme of work to lift national capabilities in HPC and eResearch.
Our Collaborators – the University of Auckland, NIWA, the University of Otago, and Manaaki Whenua - Landcare Research – play an essential role in NeSI as a national platform by investing in NeSI's shared infrastructure and employing NeSI team members at their institutions. Together with the the Ministry of Business, Innovation and Employment (MBIE) Strategic Science Investment Fund (SSIF) and team, NeSI and its Collaborators respond to research communities' evolving needs and empower them to investigate large, unique or complex projects with greater ease, accuracy, and improved time-to-science.
We welcome your thoughts on our mahi, and thank you for offering opportunities to work together side-by-side.
Ngā mihi nui,
Nick Jones
Director / Manutaki