Another eResearch NZ conference successfully connects and unites eResearch communities
Another successful eResearch NZ conference has left New Zealand and Australian eResearch leaders buzzing around the ways data, data science, and data communities are transforming how eResearch is done and what the Australasian research ecosystems could look like in the future. 
More than 158 people gathered at the Dunedin Centre from 12-14 February for eResearch NZ 2020, co-hosted by Genomics Aotearoa, NeSI and REANNZ, and sponsored by Microsoft, HPE, Figshare, Catalyst Cloud, NVIDIA, Elsevier, and Fujitsu. 
Attendees and presenters came from across New Zealand, Australia, and overseas, and overall there were more than 34 different organisations represented, including five of New Zealand's six Crown Research Institutes and nine universities from across New Zealand and Australia.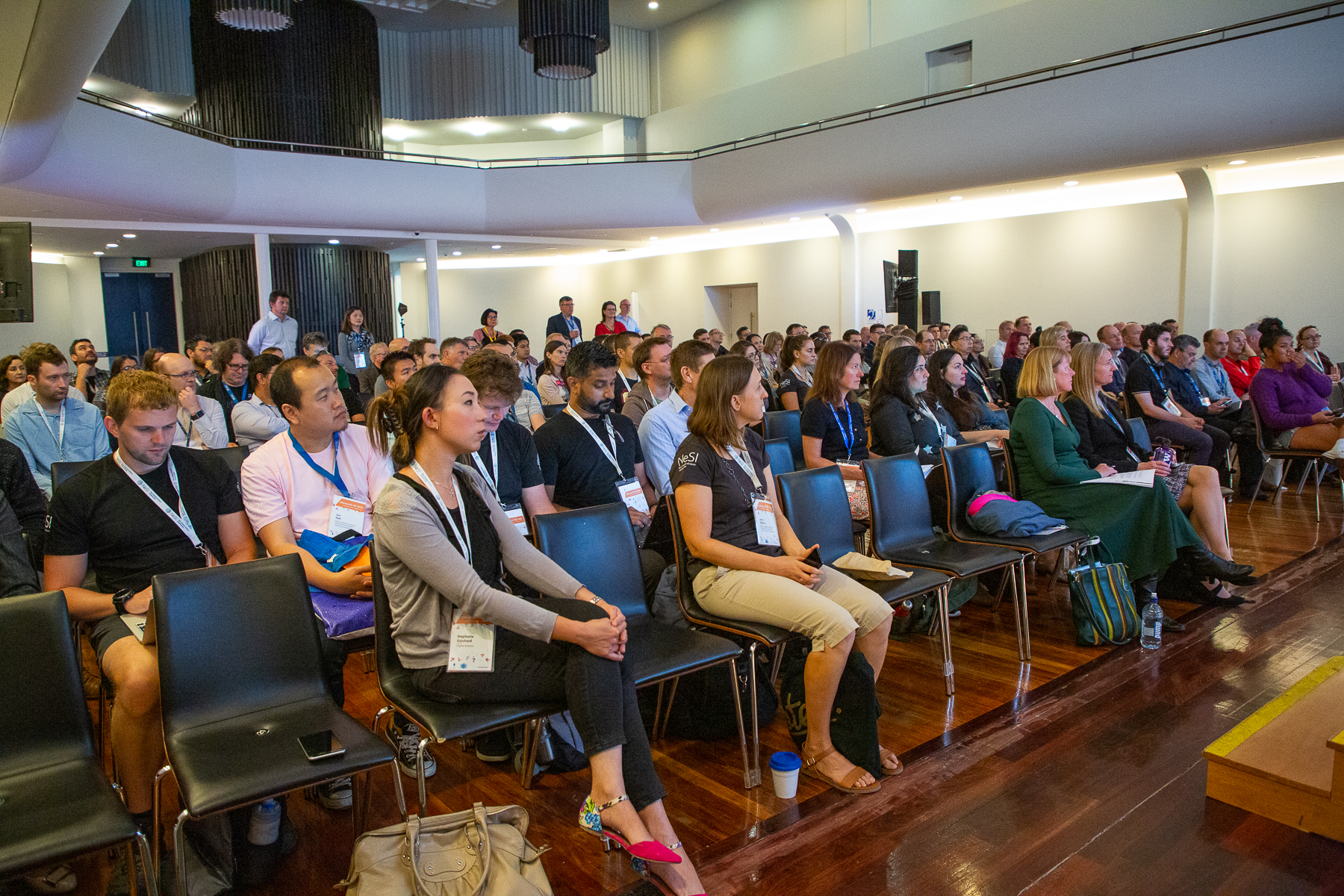 Attribution: 
A packed house for the opening remarks of eResearch NZ 2020 at the Dunedin Centre.
The theme, United in Data, was immersed throughout all aspects of the programme as all presentations found a connection and perspective to share, whether it related to community-building, upskilling, data management, data transfer, or the sharing of innovative research tools, approaches and methodologies.
In fact, New Zeleand's data science community literally united after keynote presenter Richard Dean from the Institute of Environmental Science and Research (ESR) asked during his talk why there isn't a Slack channel for data science in New Zealand. Well, there is now. Register here to join the community and carry on the conversations started at eResearch: https://nzdatascience-signup.herokuapp.com/
In addition to presentations, lightning talks, and Birds-of-a-Feather (BoF) sessions, each day of the programme also offered a practical skill-building opportunity, with with hands-on half-day workshops and tutorials in topics such as machine learning on NeSI (co-presented by NeSI and NIWA), containers in high performance computing (co-presented by NeSI and Pawsey Supercomputing Centre), accelerated computing (presented by NVIDIA), and cloud computing (presented by Catalyst Cloud). 
All presentations are in the process of being uploaded Figshare. To be notified when those materials are available, sign-up here to receive email updates via NeSI's mailing list (check the interest box: "NeSI-organised conferences (ie. eResearchNZ, Science Coding, etc.)"),
Next year, eResearch NZ is headed to Wellington, and firm dates and a venue will be finalised in the coming months. Talk has already begun of how to carry through and build on some of the key connections and conversations from this year. If you attended and haven't yet completed the post-event survey, please take the time to share your feedback here. Your suggestions will help the organising committee plan yet another successful event.
We look forward to seeing you at eResearch NZ 2021!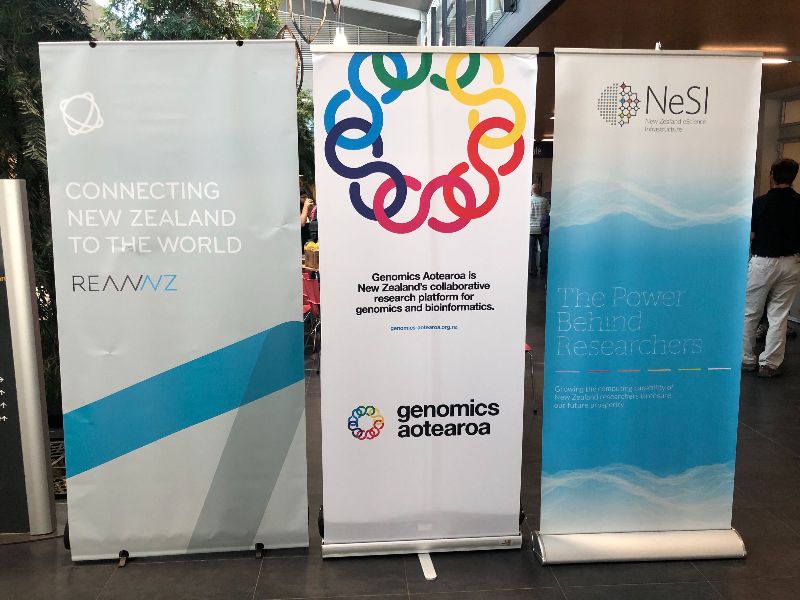 Attribution: 
The eResearch NZ conference is co-hosted by REANNZ, Genomics Aotearoa, and NeSI.