Launching a new $23m supercomputer facility to power NZ research
(07 November 2018) - Research, Science and Innovation Minister Dr Megan Woods today officially opened New Zealand's High Performance Computing Facility at NIWA's campus in Wellington.
The High Performance Computing Facility comprises three new interconnected supercomputers – two based in Wellington and one in Auckland – that will meet the needs of New Zealand researchers to investigate scientific issues of national significance.
"This marks a step change for science in New Zealand and a further advancement towards an innovative, future-focused society," says Megan Woods. "The supercomputers are a significant upgrade with 10 times the computing capability of their predecessor. This will have a whole range of benefits for scientific research, including better understanding issues around climate change, genomics, the management of New Zealand's freshwater assets and resilience to natural hazards.
"One of its key uses will be to advance weather forecasting, enabling more precise forecasts and helping to refine forecasting of climate extremes and hazardous events. Improved weather forecasts will enhance the ability of critical services, such as Fire and Emergency New Zealand, to both identify and manage hazards. It will also help farmers and environmental managers make more informed decisions using the best information available."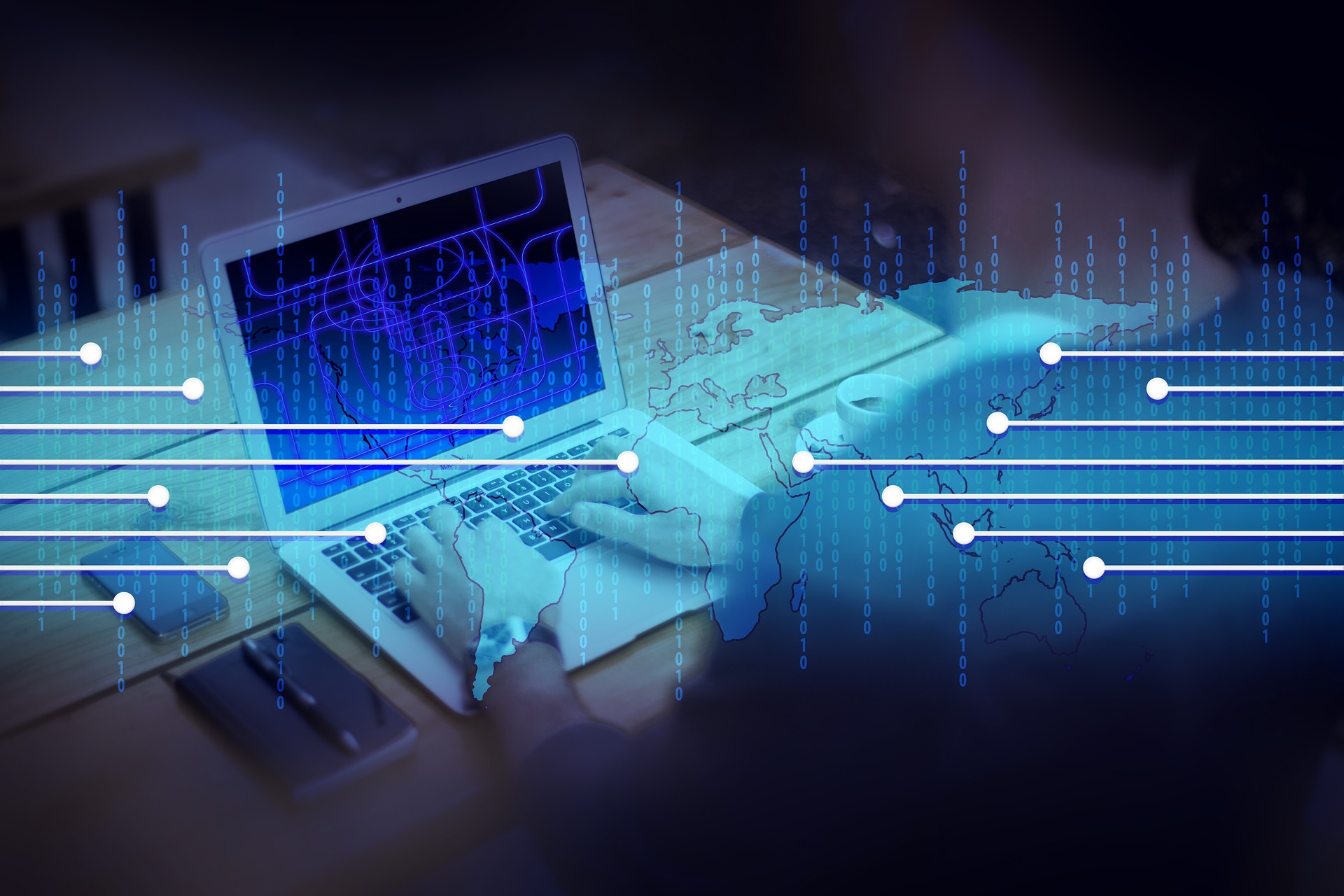 The High Performance Computing facility has the ability to carry out data-intensive research at a vast scale, through to specialised software to underpin research on machine learning and artificial intelligence.
Funding for the new platforms was provided in part by NIWA and also by NeSI investors: the Ministry of Business, Innovation and Employment, the University of Auckland, the University of Otago and Manaaki Whenua - Landcare Research.
"This investment of $23 million represents some of the world's most advanced supercomputing power and has been made possible by a strong collaborative initiative between NIWA and NeSI. The capabilities and potential have extended enormously since NIWA received country's first supercomputer almost 20 years ago," says Megan Woods. "I am proud to launch this facility that is at the leading edge of international science. This is a crucial resource for New Zealand science that will assist our researchers to seek solutions to some of today's most urgent problems."
The new facility is the culmination of more than a year of collaborative work and coordination, led by NeSI with its investors, to coordinate the procurement, design, and launch of the new platforms. The new supercomputing resources are available to all researchers in New Zealand, who can apply for access through NeSI. Additionally, NeSI is rolling out new and improved services that will leverage the new platforms and support projects across a number of fields, from machine learning to genomics to climate modeling.  
For more information on the new platforms or to inquire about other NeSI resources and services, contact support@nesi.org.nz.
Pictured below: 
Members of NeSI's Board of Directors and senior managment team at the launch of the new platforms facility in Wellington.
Back row (left to right) - Murray Poulter, Board Member; Rick Christie, Board Chair; Nick Jones, NeSI Director; Blair Bethwaite, NeSI Solutions Manger. Front row (left to right) - Michael Uddstrom, NeSI Platforms Manager; Georgina Rae, NeSI Engagement Manager.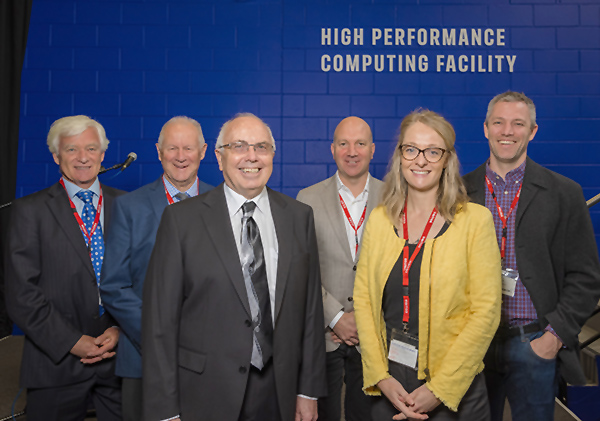 Video below: Stuff take a tour of the new facility with Dr. Michael Uddstrom, NeSI Platforms Manager.