New addition to the NeSI Team: Welcome Kim Frew
COVID-19 Essential Service
NeSI remains open for normal business during Alert Level 3 in Auckland and Alert Level 2 outside of Auckland. Our team is working remotely in Auckland and everyone remains available during this time.
NeSI is a supplier of essential services to research teams working on the COVID-19 response across NZ. If you're involved in this work, p
lease get in touch and we will do our best to assist in any way possible.
For more information see: 
NeSI resources and services remain available during Alert Levels
Please join us in welcoming the newest member to the NeSI team!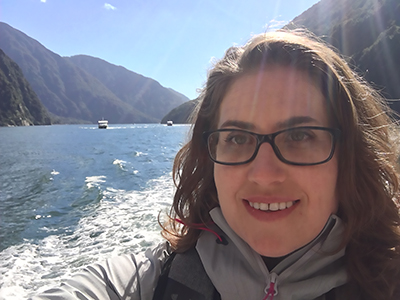 Kim Frew
Kim joins the NeSI team's Auckland office as Science Engagement Manager whilst Georgina Rae is on parental leave. Kim holds a Masters in Operations Research from the University of Auckland and has eight years' consulting and industry experience, most recently leading the advanced analytics strategy for innovation and transformation at Fonterra. Before joining NeSI, Kim enjoyed a travel and study sabbatical, taking courses in psychology. She is a keen sports fan, an avid learner, and is looking forward to engaging across NeSI's ecosystem.