eResearch NZ 2017 | Recap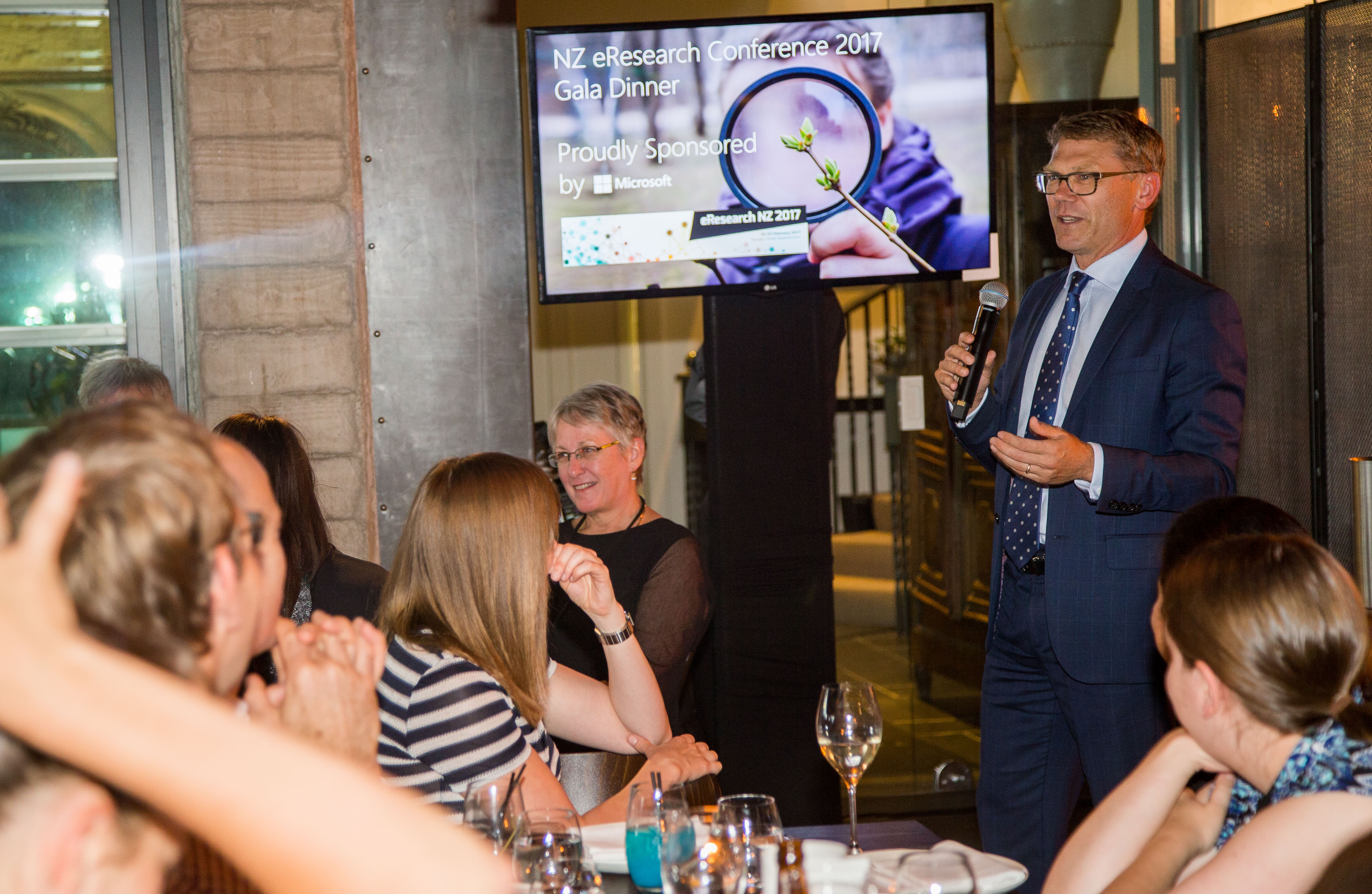 Attribution: 
Photo courtesy of James Allan
Hosted in Queenstown in February by NZ Genomics with cohosts REANNZ and NeSI, eResearch NZ 2017 was a resounding success. 170 attendees came together from the research community around New Zealand and the globe to discuss the theme of "Shaping the Digital Future; Opportunities for Australia & NZ Science Communities."
Minister for MBIE, Paul Goldsmith (pictured above), attended the glittering gala dinner and gave a keynote address, highlighting the importance of science and research to New Zealand.
The NeSI team gave thirteen presentations over the three-day event, ranging from "NeSI's role in the evolution of NZ eResearch" to "Application Management on a National HPC Facility using an Open Source Framework."
Our Director, Nick Jones, led a panel discussion on "Leading the digital transformation of research, an institution at a time" as well as "Building Communities to Support Data Driven Research" with NeSI's Research Communities Manager Aleksandra Pawlik.
You can view these presentations and more by clicking here to download the conference programme where you'll find links to slideshows from each talk.
We hope to see you next year in Queenstown for eResearch NZ 2018 from February 12-14!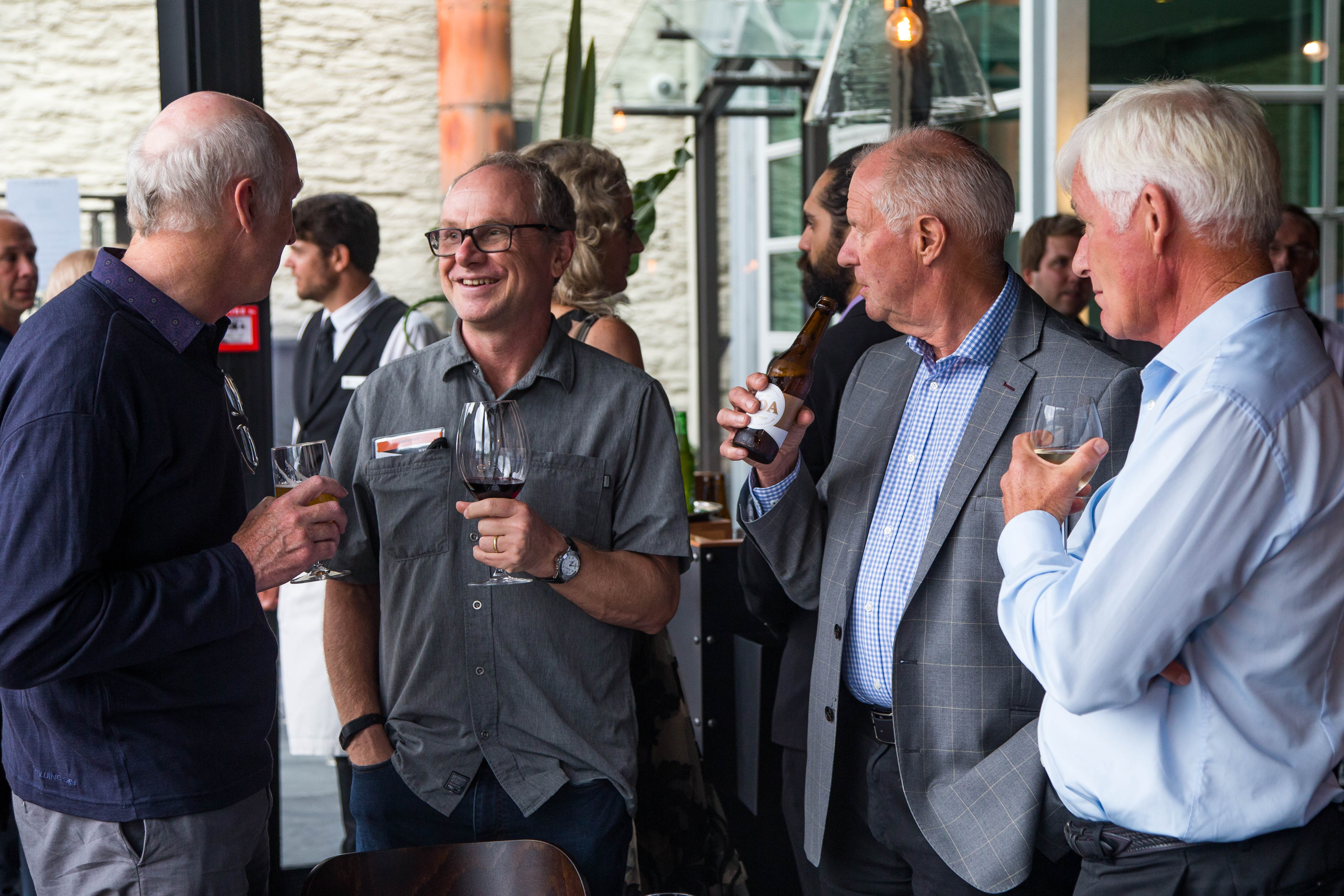 Attribution: 
Photo courtesy of James Allan
Above L to R: NeSI Board members Rob Ballagh, Andrew Rohl, Chair Rick Christie and Murray Poulter.