NeSI celebrates 100 million core hours on Pan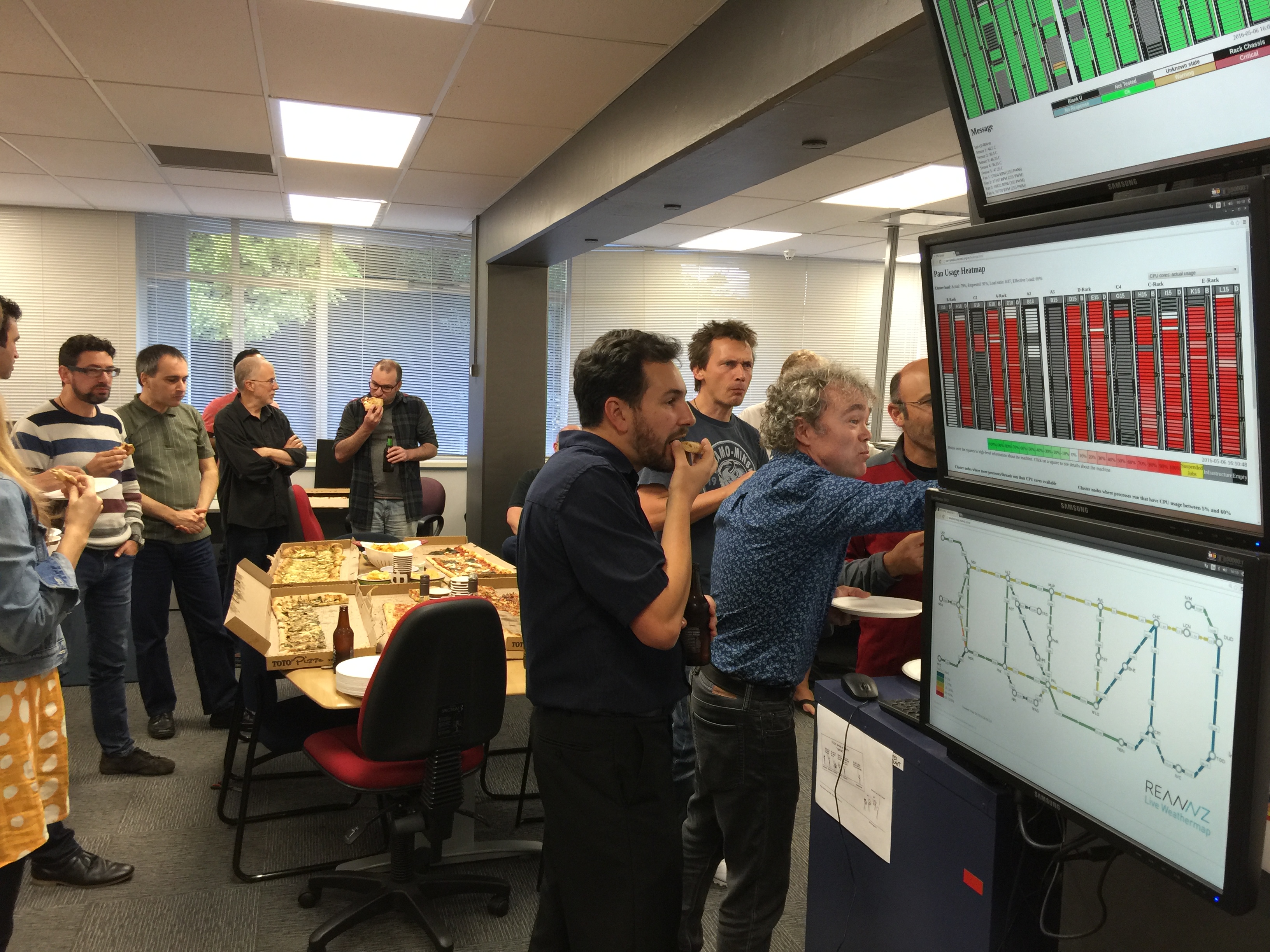 On Friday May 6, 2016, NeSI celebrated a major milestone in the NeSI High Performance Computing service offered to New Zealand's research community. Since its inception in 2012, the NeSI Pan cluster has now delivered over 100 million core hours of research computing.
To put this into perspective, if we went back around 10,000 years in time to the beginning of the Neolithic period, into the freshly founded city of Jericho just as pottery and agriculture were becoming more widespread, and started a single core computer and left it running through the ages at full capacity, it would have achieved the same amount of 'compute' by today as the cluster has in these last four years.
In the last year alone, the Pan cluster has been used to support a broad range of research in the fields of Computational Chemistry, Quantum Technologies, Mechanical Engineering, Environmental Science, and Biological Science among many others. By making this amount of compute power available to researchers around the country, NeSI aims to help position New Zealand alongside the world's leading nations in accelerating research to advance prosperity.
Off the back of this achievement, the challenge has been raised – 1 billion core hours by 2021! Watch this space…