Introducing NeSI's Research Reference Group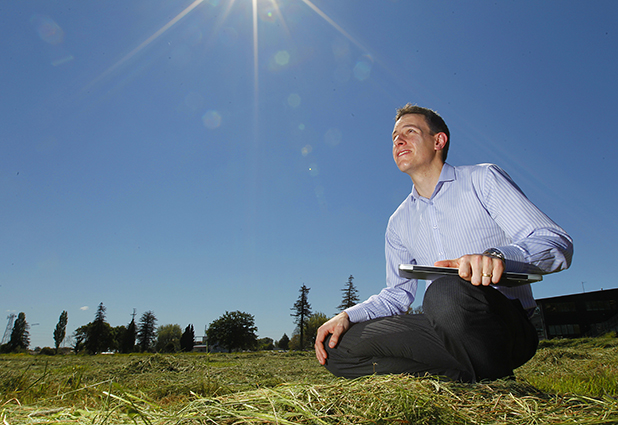 Attribution: 
Dr Jo Lane (Copyright Mark Taylor)
Towards the end of 2015, NeSI put out a call for nominees to make up a newly-formed Research Reference Group, to act as an advisory committee to the NeSI Director and Board. We requested nominations from Science NZ, Universities NZ, and from NeSI's collaborator institutions around the country. Two international members and a local member-at-large were also sought, and after a thorough review by NeSI's Board, the group was established and the first meeting held in December.
The group is made up of eight research community leaders (see below) with strong technical knowledge of the impact of eScience as an enabler to research. We are confident we have achieved a balanced membership from across national and international research interests.
The members will meet several times each year and have already elected Dr Joseph Lane as the Chair at their latest meeting in Queenstown during eResearch NZ 2016 last month.
The group has a key role in providing advice and input on strategic and policy matters of interest to NeSI's Director and Board, especially those most relevant to researchers. They will advise NeSI as we build our capabilities, to ensure that the aspirations of research communities are considered in all NeSI's strategies, policies, and programmes.
In the coming months we will introduce the members to you in greater detail, outlining their contributions to NeSI. We have already sought feedback from the Research Reference group on such items as NeSI's National Platform Framework review and our approaches to training and sector engagement, and we look forward to working with the members more closely in NeSI's next phase of development.
NeSI's Research Reference Group members are:
Dr Joseph Lane (Chair) – Senior Lecturer, Physical & Theoretical Chemistry, University of Waikato;
Prof. Blair Blakie – Deputy Head of Department of Physics, University of Otago and Dodd-Walls CoRE Principal Investigator;
Dr Sam Dean – Chief Scientist Climate, Atmosphere & Hazards NIWA, Wellington, and Science Leadership Team, Deep South National Science Challenge;
Prof. Cristin Print – Molecular Medicine & Pathology, University of Auckland; Associate Investigator, Maurice Wilkins CoRE; Team Member, Brain Research New Zealand;
Dr Nauman Maqbool – Group Leader of Knowledge & Analytics, AgResearch;
Dr Susan Wells – Associate Professor, Epidemiology and Biostatistics, University of Auckland;   
Prof. Ian Foster – Director of the Computation Institute, Argonne National Laboratory, University of Chicago, Illinois;
Prof. Barbara Chapman – Director of the Center for Advanced Computing and Data Systems, University of Houston, Texas; Professor of Applied Mathematics & Statistics and Computer Science, Stony Brook University, New York.