2021 Metagenomics Summer School
We are now accepting expressions of interest for the 2021 Metagenomics Summer School. Please view (and share!) this flyer for more details on the content covered.
Hosted at the University of Auckland, this is a four-day course that covers the whole metagenomics data analysis pipeline through hands on bioinformatics analysis, discussions, group assignments and talks.
Click here to submit an Expression of Interest.
Expressions of interest close at 5:00 pm Friday 17 September 2021.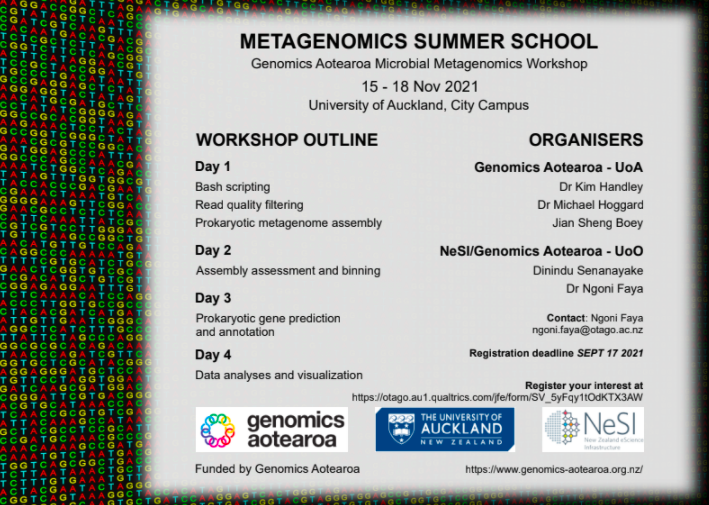 Event Date:
Monday, November 15, 2021 - 00:00
to
Thursday, November 18, 2021 - 00:00